How to visit to Reindeer Herder Tsaatan Dukha Tribe Mongolia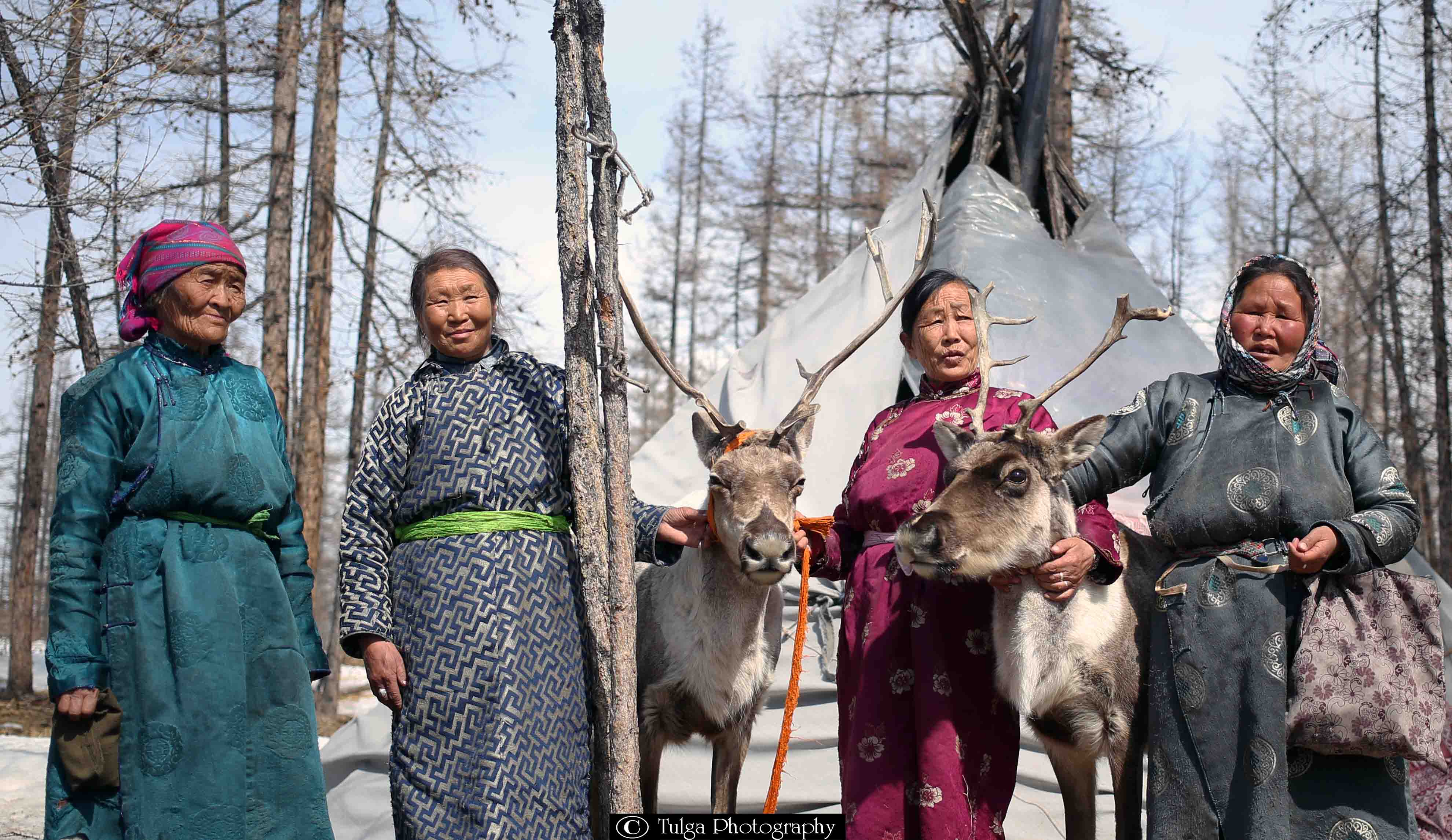 Who are Tsaatan Dukha Reindeer herder's Tribe?
Tsaatan or Dukha Reindeer Tribe Mongoliais one of the Tuva people who live in both Mongolia and Russia nowadays. After a long history, most of Tuva people are left in Russian side. They are genetically connected to these Uigur people, one of the branches of many Turkic origin tribes like Urainkhai in Mongolia. In many hundreds of years, these people still herding reindeer and pass it over to next generations.

"Tsaatan" term in Mongolian: Someone who has reindeer. Correct term would be Tsaachin (Reindeer Herder)
"Dukha" term in English: Reindeer Herder
Tsaatan language: This Ancient Turkic origin language is an endangered and only about 500 or less people speaking in North Mongolia.
There are 40-45 families live in this tribe.
Why East or West Taiga?
Since they have nomadic culture, moving one place to another place is essential. They have settled both sides of Shishged River. This river was impossible to cross during warm season in old days (there is a bridge nowadays). Since then, east river bank people called "East Taiga Tsaatan", west bank of river people called "West Taiga Tsaatan". Please see map below.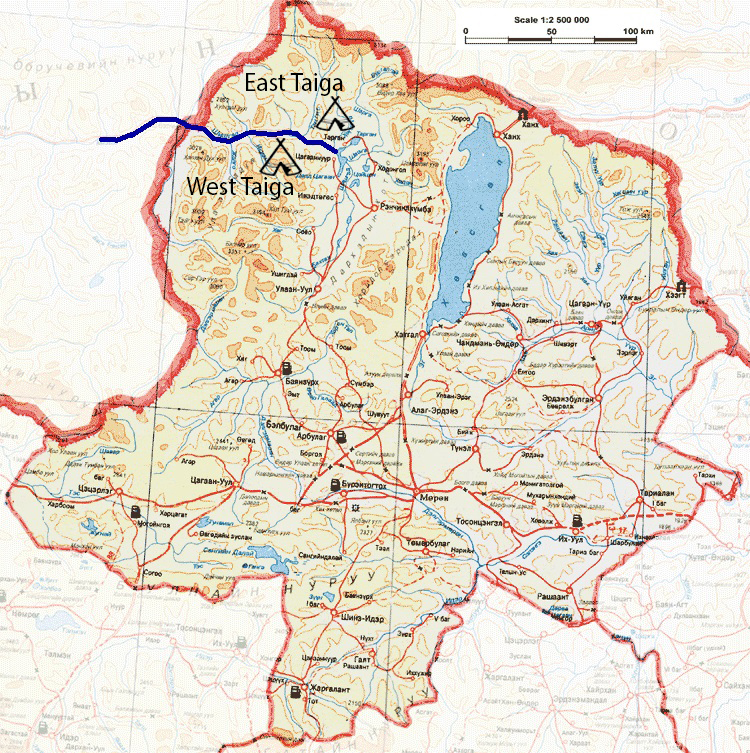 Where is Tsaatan Dukha Reindeer herder's tribe?
This tribe people live in Ulaan Uul & Tsagaan Nuur town in Khuvsgul Province in north Mongolia. There are about 500 people speak their Tuva language (variety of Turkic language) in this region. Some reindeer herders move temporary to Khuvsgul Lake during tourist season. But only 2-3 families would move. Most of Tuva people live in Russia today and they still have relatives in each side since 1950's split.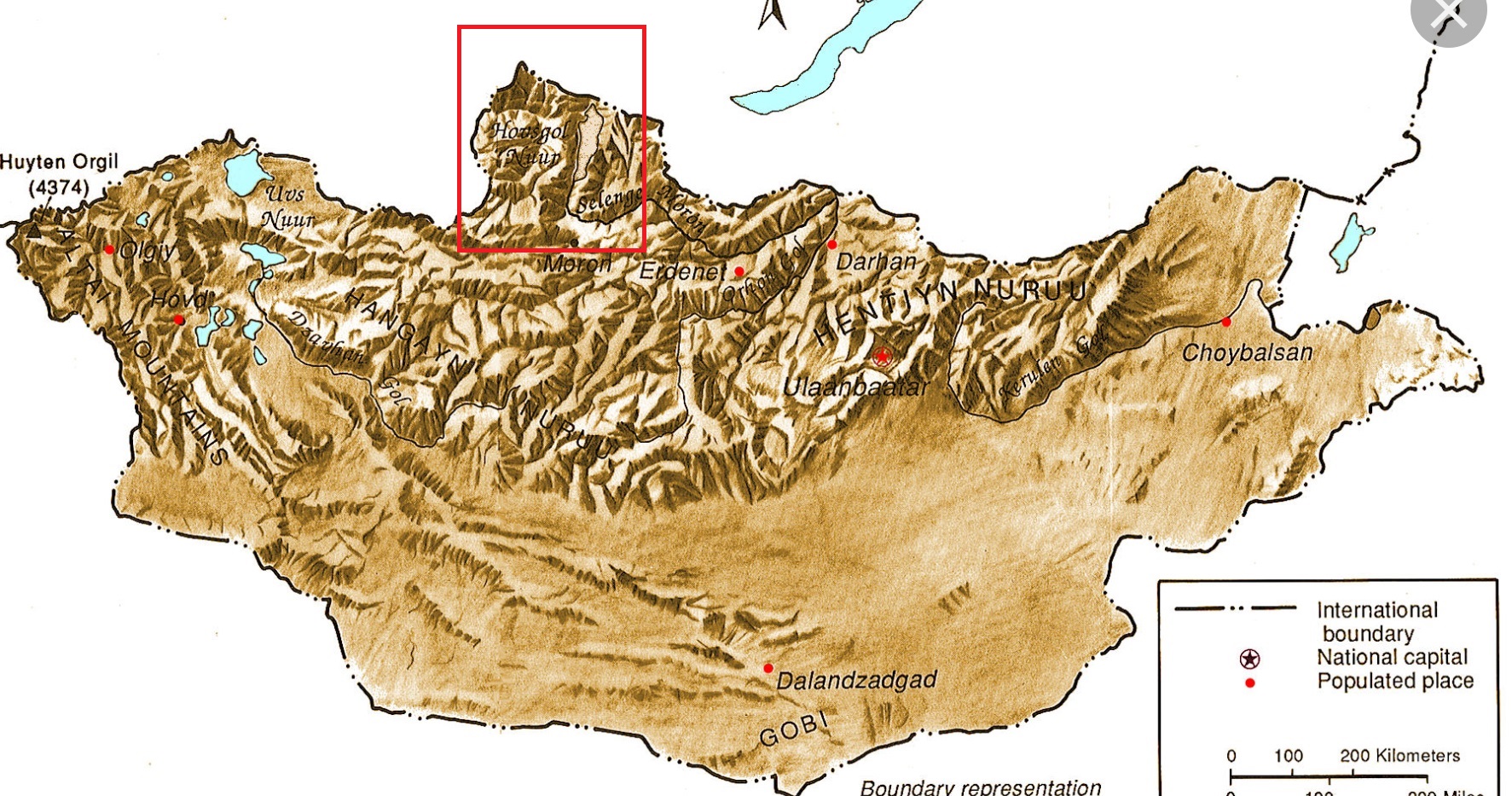 How to get to Tsaatan Dukha Reindeer herder's tribe in Mongolia?
This journey to Reindeer herders is incredible experience which will take you different corner of the world! It is so special to stay in the local community of Tsaatan Tribe. It is such a small community with a 40-45 families only, and vulnerable and sensitive to any cultural shock or other influences. Both people and nature! Respect the local reindeer community and nature all the time.

You need to be aware of this travelling in this region will take you longer than it looks and you might find it tiring to make it short period of time. Basically, there are 2 other ways you can do this trip.

Book trip with reliable local tour company. It seems so many tour companies offer this tour. Be careful to make a choice. Some companies never sent a trip to there, but still offer tour. This kind of tour could easily falling a apart by inexperienced tour companies. Because of remoteness, bad road conditions, poor connections with local communities or less experience of conducting horse riding and etc. This part of Mongolia needs a lot of planning and preparations from tour companies. Nomadic Trails has been organizing this type of tours since 2007. Find out Nomadic Trails tour
Book it with local community people. This kind of tour rather simple starting from Murun town and ends in there as well. They will organize you border permissions, vehicle from Murun town to Tsagaan nuur town and other way, cook- food, horses or reindeer, lodging in town in Tsaagaan nuur and in Reindeer Camp (called Taiga) and so on. Zaya, english speaking Mongolian woman who married to a local reindeer herder is one of your choices. Another one who speaks english, Naran, Reindeer Tribe woman who will receive your request and organize trip for you. Her contact is: Naran: +976 80161210  taigaDukha@gmail.com She will be able to receive your requests in Tsagaan Nuur town almost all year around.
Note: Hitchhiking or backpacking to this region almost impossible or hard. To avoid so many number of issues, you need to book it in advanced. We have seen so many unlucky tourists who has no border permission and sent back to Murun town from Tsagaan Nuur town by never reaching designated destination, or cheated by driver or horse guides, who don't speak English, or some sexual harassment to travellers and other issues, you name it!

Ulaanbaatar city to Murun town.
Alright, if you are thinking of starting from Ulaanbaatar city, You need to take a flight or local bus. Daily flights would start from 12 June through 18 September. There are 2 airlines operating flights from Ulaanbaatar to Murun town, Hunnu Airline  or Aero Mongolia.  The flights are expecting 1 hour. You need to check in 2 hours before the flight.
Regular buses departing from Dragon Bus Station by daily either  8:00 Am or 4:00PM to Murun town. There are 13 hour drive expected and there is only 1 sleeping bus available and if you are lucky, you might catch it. Check available regular buses from Murun town to Ulaanbaatar city before you leaving Murun town to Tsaatan Tribe.

There are number of hotels and guest houses in Murun town. Recommended Hotel in Murun town: 50/100 hotel Facebook ID: https://www.facebook.com/50100Hotel/ Tel: +976 70382000.
Reccomended Bata's Guesthouse Facebook ID: https://www.facebook.com/Batas-Guesthouse-157796704366269/ Tel: +976 91387080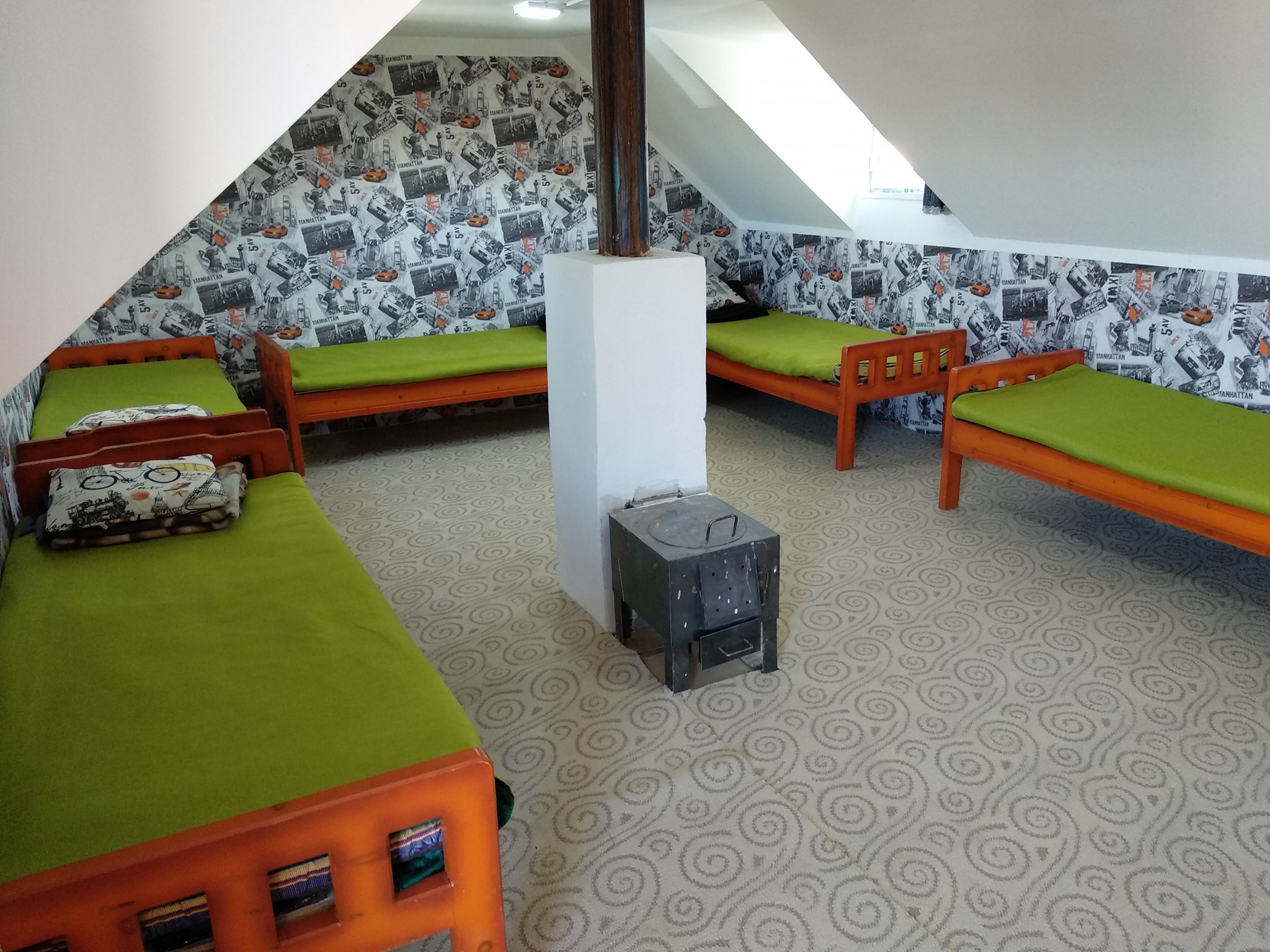 Murun to Tsagaan Nuur
It will take you 13-14 hour direct drive. You want to break it into 2 days. The distance doesn't look so far, but you will be ended up taking mounting road, dirt road and many river crossings. Avoid driving saloon cars. You really need 4×4 drive vehicles in this terrain. 
There are 3-4 different small guest houses are available nowadays but permanent is difficult. You may find their contact from local mini marts in Tsagaan Nuur town. You may need to check again with Naran:+976 80161210  taigaDukha@gmail.com
Horse Riding to Tsaatan Reindeer Herder's Tribe Camp
These reindeer people move 6 times at least for good pasture land for their reindeer. There are 2 autumn & 2 spring camps plus summer and winter camp. You need to be prepared riding horses between 3-9 hours a day, depending on location of the camps. You find spring camps are always closest ones to ride a horse by 3-4 hours easy walking paste. Summer camps are always longest one to reach (7-9 hour). If you are riding to East Taiga, you will need to pass high pass. The other side is so steep. You need to have a basic riding lesson at least. Some young people find it easy to ride Mongolian small horses. Saddles are always important and local horse guides have small saddles with cushion. They could have Mongolian Wooden saddle-not a recommended saddle. There will be pack horses to pack up your luggage for only 2 -3 days would be lighter to be expected. You need to pack your food and bring back all your garbage too. Even your horse guides don't like to pack garbage, wrap in the bag and pack it  and bring back for reindeer herder's tribe.

Some people who never ridden before took this trip and ended up so happy with their riding experiences.  It is all about using your basic instinct and follow the instructions of your tour leader. It makes everyone's life much easier and you will start enjoying the horse ride.
Horse riding hours depend on which month of the year you are coming to visit the region, basically in between 3-8 hour is norm. Of course there are breaks and lunches during your ride. Horses we use, quite and calm used or experienced horses and our guides, cooks and horse guides are all experienced and trained well.
It would be good to read horse riding tips: http://nomadictrails.com/mongolia-travel-blog/
Here is the movie of Horse Riding to Taiga, North Mongolia;
————————————————————————————————————————————————————
Book your "Reindeer herders visit tour" and ask question from mr. Tulga, Expert of Taiga or reindeer herders visit tour leader or you ask us tailor make your tour.
Chingeltei District, 1 khoroo, Express Tower 701
Ulaanbaatar 44 P.O. Box 793 Mongolia
Mobile: +976 99048094
How long the trips are?
This trip is basically for 2 weeks starting from Ulaanbaatar city. You could do it in 7-10 days and you need to start from Murun town. Please ask Naran or Tulga +976 80161210  taigaDukha@gmail.com.

This trip could be done as follows:
Day1. Murun
Day2. Ulaan uul
Day3. Tsagaan Nuur
Day4. Taiga
Day5. Taiga
Day6. Tsagaan Nuur town
Day7. Murun town
Where do we sleep during the trip
Staying in the Tee-pee will be one of the top experiences of all too. You wake up with reindeer in the morning! They can come into your tee-pee, nice!
Bringing your own sleeping bag will be good Idea! Ask your tour leader list of equipment they can provide.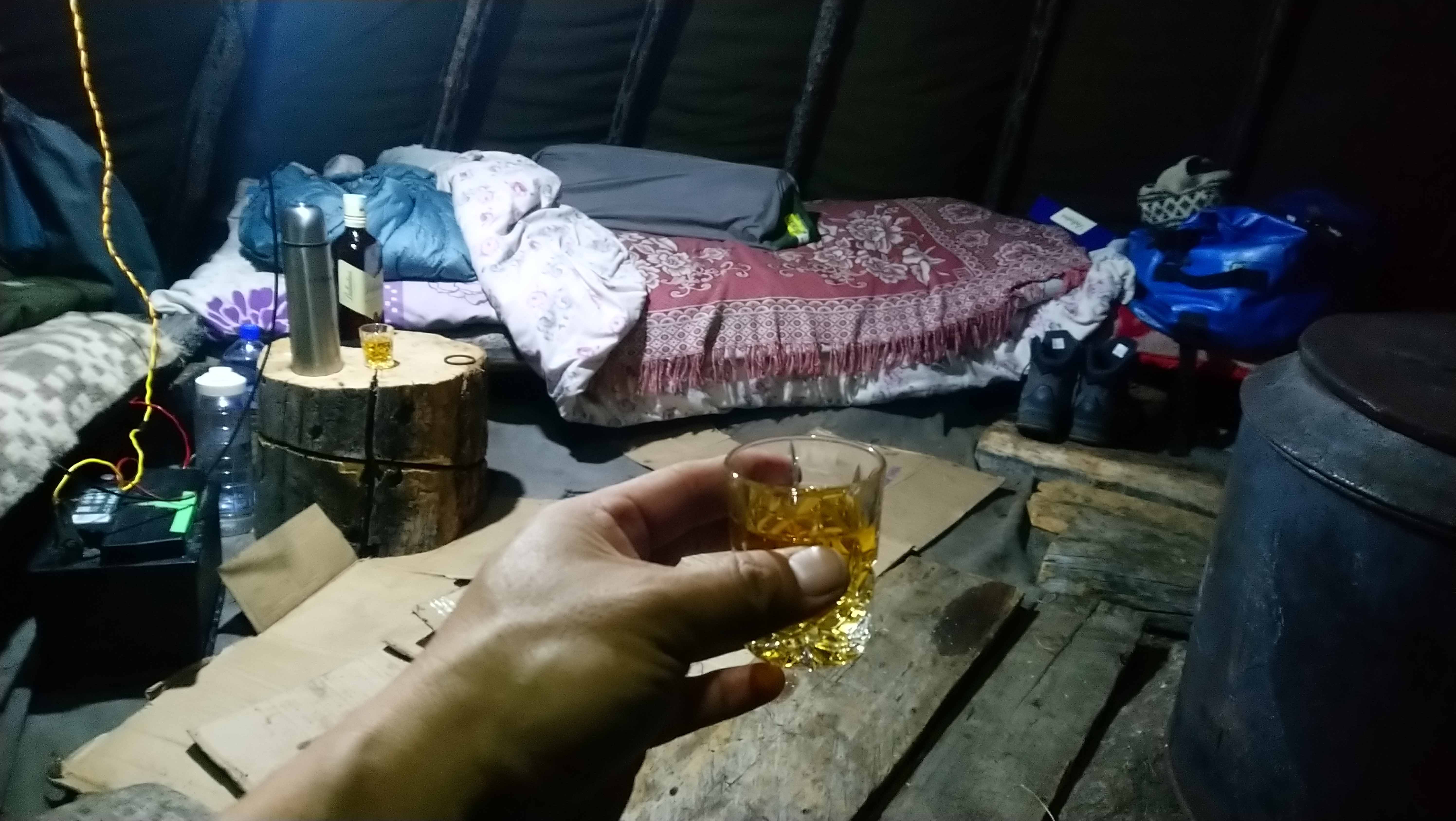 Mutton noodles? I am vegetarian will I ever survive in Mongolia?
It is planned on any Guided tours. Even so, you need to tell your diet condition to tour company. Although, Mongolia is heavy meat based meal country, vegetables are becoming more available during warm season.  If you are coming with local community- Naran, must tell what you need to have as meals (+976 80161210  taigaDukha@gmail.com)You can not rely on reindeer herder's meal. Remember the transportation is only on horse back! There will be more choices in Murun town, meanwhile, so limited food available in Tsagaan nuur town. Please plan ahead. If you are hiring car with driver, consider his meal too. Also, think of some gifts to a host family.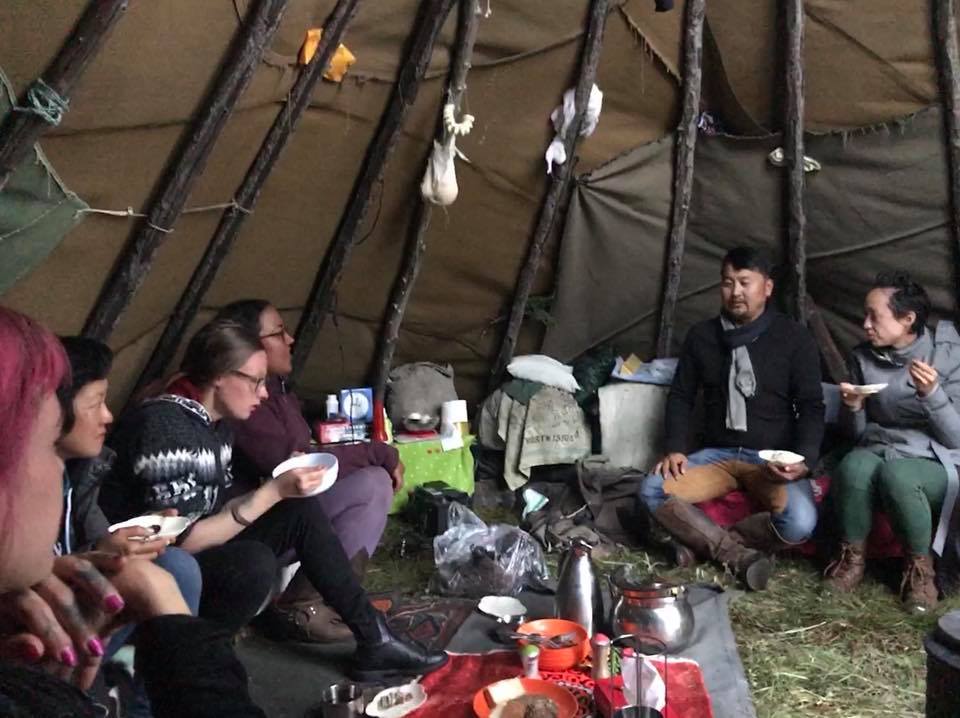 ---
If you would like to support Tsaatan Reindeer Herder's Tribe Mongolia, find out this Foundation and help us. Thank you.   
The Foundation of Tsaatan Reindeer Herder's tribe
Book your "Reindeer herders visit tour" with Tulga, English speaking tour leader
Bayangol District, 6r khoroo, Aminii Oron suuts 11 7B
Ulaanbaatar 44 P.O. Box 793 Mongolia
Mobile: +976 8016 1210
♥ Tour to Mongolia Reindeer Tribe
♥ Photography tour to Reindeer Herders Mongolia
More read:
1. Summer Camp of Tsaatan Reindeer Herder's Tribe
2. Autumn camp for Tsaatan Reindeer Herder's Tribe
3. Winter camp for Tsaatan Reindeer Herder's Tribe
4. Spring camp for Tsaatan Reindeer Herder's Tribe
5. Migration in Spring for Tsaatan Reindeer Herder's Tribe
6. Photos of Children of Tsaatan Tribe Mongolia