Basing on our local knowledge as well as the experience of our best Tour Leaders, here are Mongolia Top 5 Photography Tours we recommend to you.
What makes photography tours unique from our original tour is that organizing these exceptional journeys require our experience for finding photographic opportunities with locals and animals for you to capture, organizing logistics on day-to-day plans, finding good spots and destinations you wish for your montage, and many more.
Here are the top FIVE photography tours we offer you:
If you are looking for a special nomadic community for a photo opportunity of a lifetime this tour is perfect for you! We offer you countless possibilities and ideas for photography by using our strong local connections in local communities.
Reindeer herders or the Tsaatan Dukha people are nomadic Tuvan people in the far-norther province of Mongolia.
There are various themes including their culture you could base your creations on:
Portraits of Reindeer Herders in their everyday nomadic life and pasture land. Working with reindeer children in different locations. Reindeer Herders' are nomads and they move at least 6 times a year. The migration period during different seasons gives you a very unique take on the movement. Autumn and Spring migrations are especially recommended by us.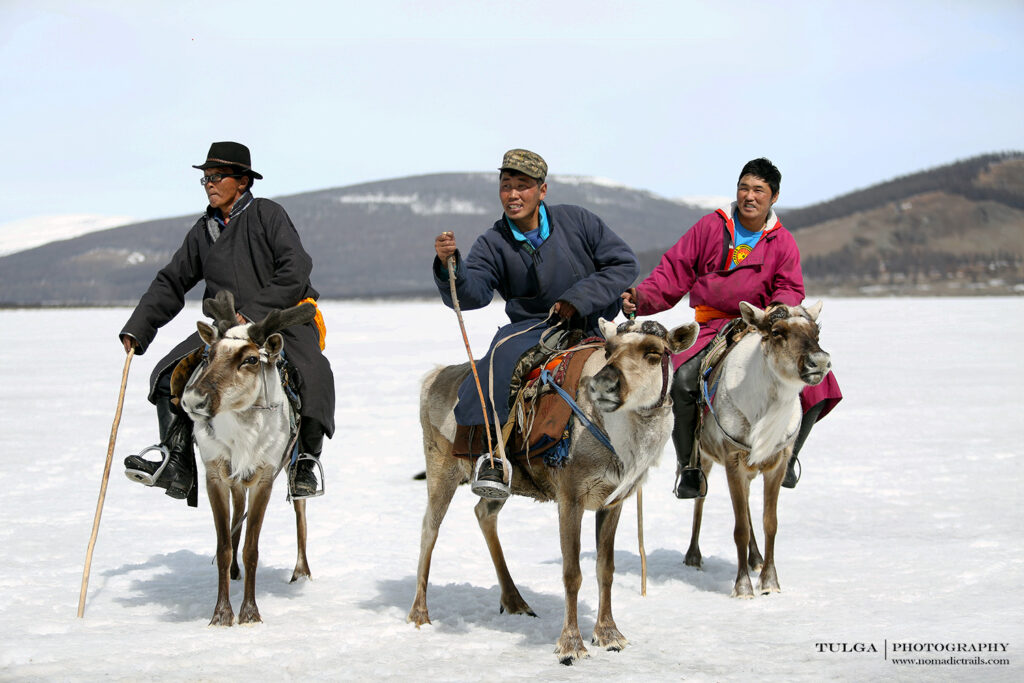 The stunning beauty of Gobi even during wintertime is one of the many reasons Mongolia calls out to your creativity.
Photograph the golden sand dunes and burning red Flaming cliffs, camel caravans and epic nomads, gobi wildlife and starry night skies, and many more fantastic photographic opportunities. It helps, that our tour guides and drivers have fantastic knowledge of the local community.
We offer you the dual scenery inclusive tour to both Gobi and the Blue Pearl of Mongolia.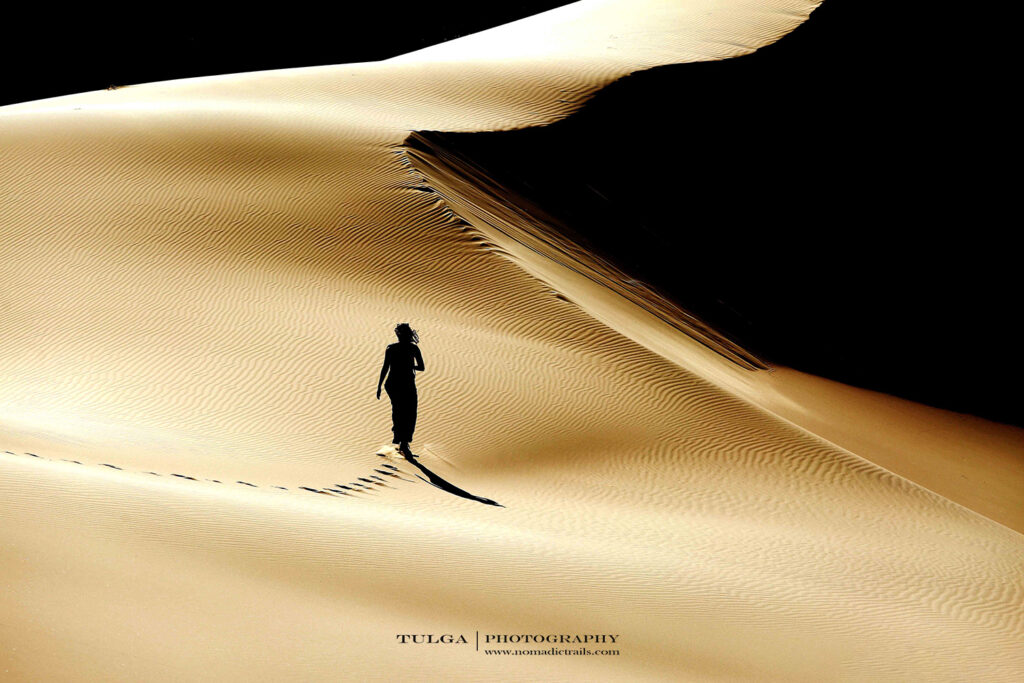 By visiting Khuvgsul Lake, known as the Blue Pearl of Mongolia creates many opportunities for you to work with local nomads, fishermen boats, crystal clear waters… Here the only limit is your own imagination.
The Blue Pearl contains 1% of the World's freshwater, as such the surrounding fauna and flora of the lake are indeed rich and prosperous.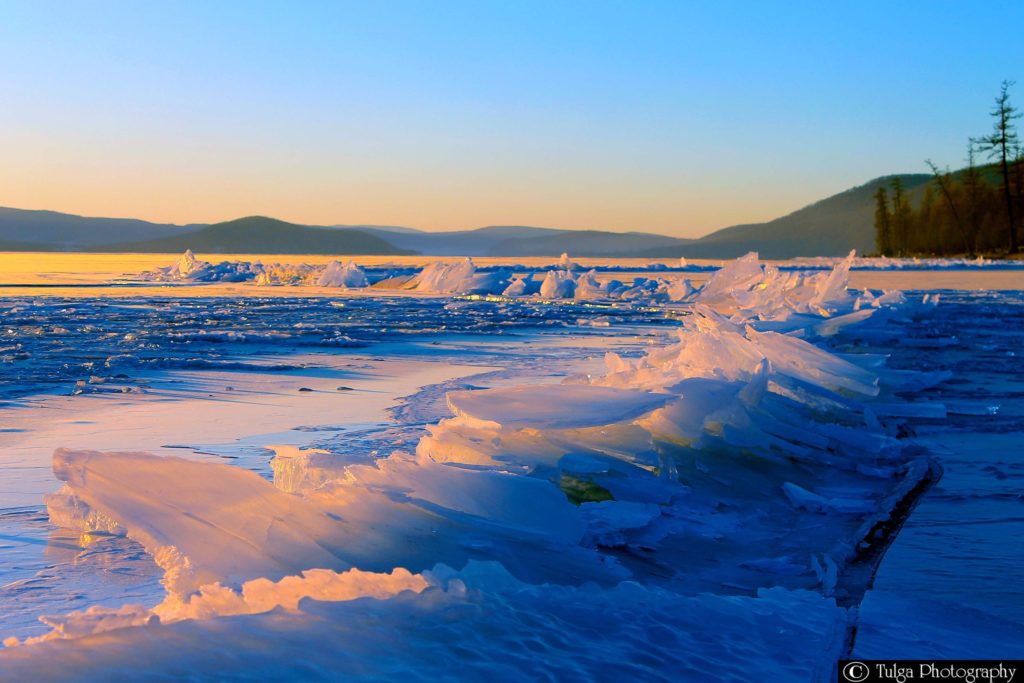 The Great Eagle Masters of the West of Mongolia are not only skilled with their tradition of hunting with their eagles, but they also look remarkably fashionable and powerful with their colorful handcrafted traditional wear.
Western Mongolia is where you will find fascinating snow-capped mountains and scenery.
Learn how Eagle Hunters' work with their Golden Eagle! The whole process will be an amazing workshop for photographers as well as offer you many close up shots of the talented hunters and their trusted eagles in local serene scenery.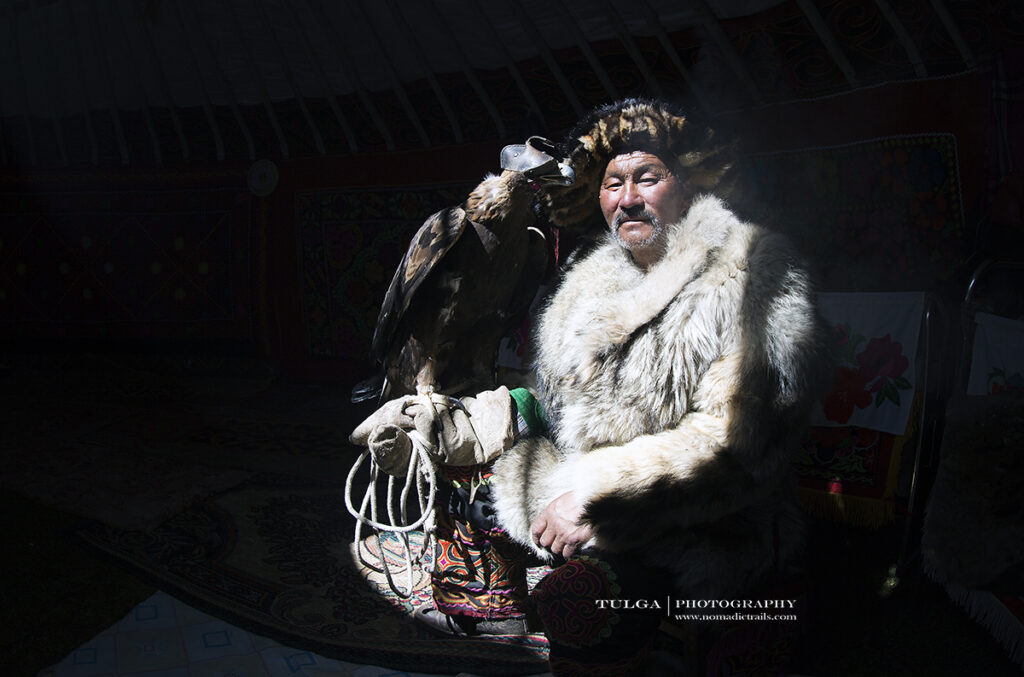 Working with fascinating Eagle Hunters during the Golden Eagle Festival – one of the biggest events in Western parts of Mongolia, is a grand opportunity to every photographer.
Witness and capture the Great Eagle masters in their training & preparation for the festival. The close connections between Eagles and masters are evident during the many tournaments of the Eagle Festival.
As the eagle hunters who have a close connection with us, the Nomadic Trails team, after the Festival a meeting and a photography session with your specific requests are easily arrange able.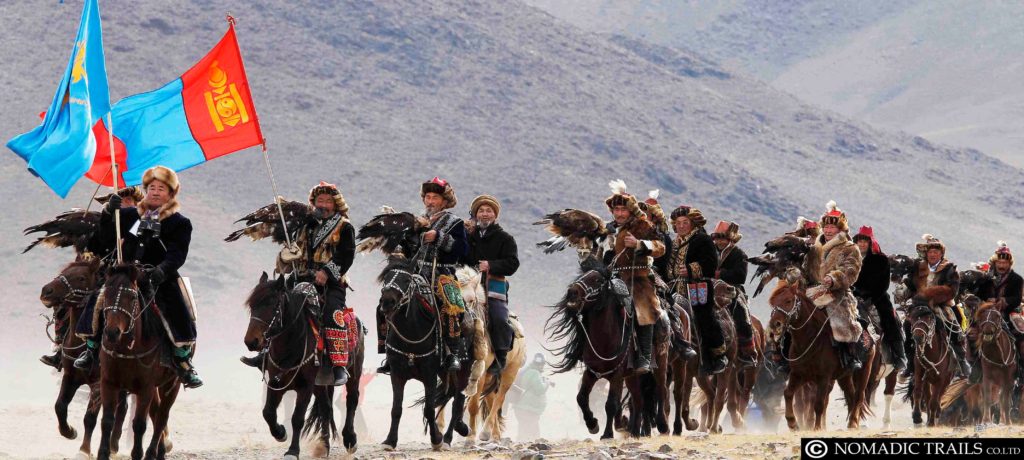 Thank you for visiting our Mongolia Top 5 Photography Tours blog.
Ask us for more detail at tulga@nomadictrails.com and chat with our photography Tour Leader Mr.Tulga and our travel experts to tailor your tour at info@nomadictrails.com
For more amazing photographs, follow our social media! We post weekly.