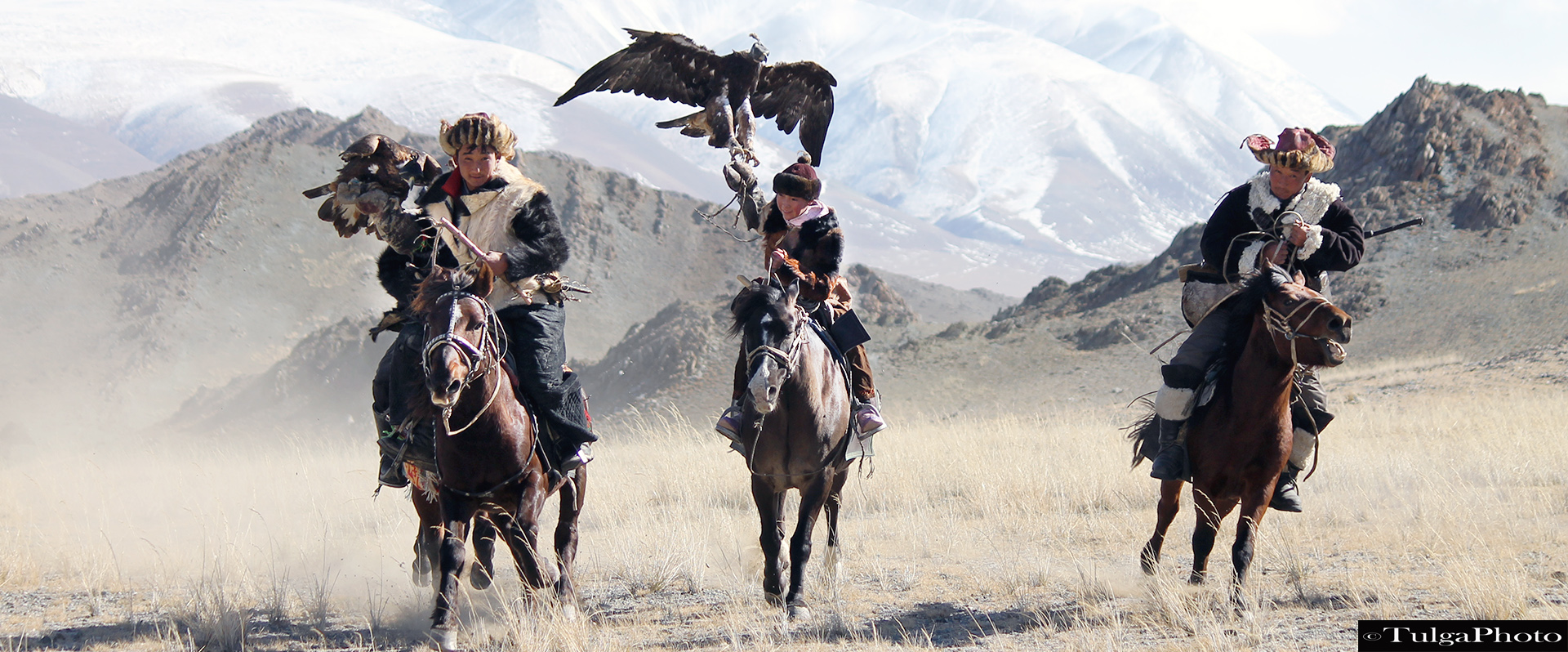 Alternative Golden Eagle Festival & Reindeer Tribe in March | Nomadic Trails
Spend blissful days with Kazakh hunters to soak in their ancient wisdom and the way of life in western Mongolia. Amazing Photographic opportunity to experience Local Golden Eagle Festival in Altai town and Reindeer Tribe Mongolia. Plenty of opportunity to shoot these Eagle Hunters in the snow capped mountain, in the training and of  course at the full day Festival!
Gain an insight into one of the most primal relationship between man and nature; and learn about their age-old tradition of hunting with the Golden Eagles. You would be in once-in-a-lifetime experience of being part of a local eagle festival.
Festival Date: The Actual Festival Date is on the 19-20 March.  Whole town celebrates for spring festival and Golden Eagle Festival. It would be good arriving day before or two in the town for visiting locals, by having meal and singing together is most enjoyable evening for sure.

Celebrate Nauriz, the first day of spring (New Year) with the Kazakh community!
Festival starts with opening ceremony in the town, with long parade,  including herders, archers, officials and Golden Eagle Hunters/Masters. Every one takes a break after this and Eagle Competition would start in the afternoon. THere will be about 20 other Eagle Hunters /Masters would take this amazing competitions. Followed by local folk concert in the center of town, Cultural center.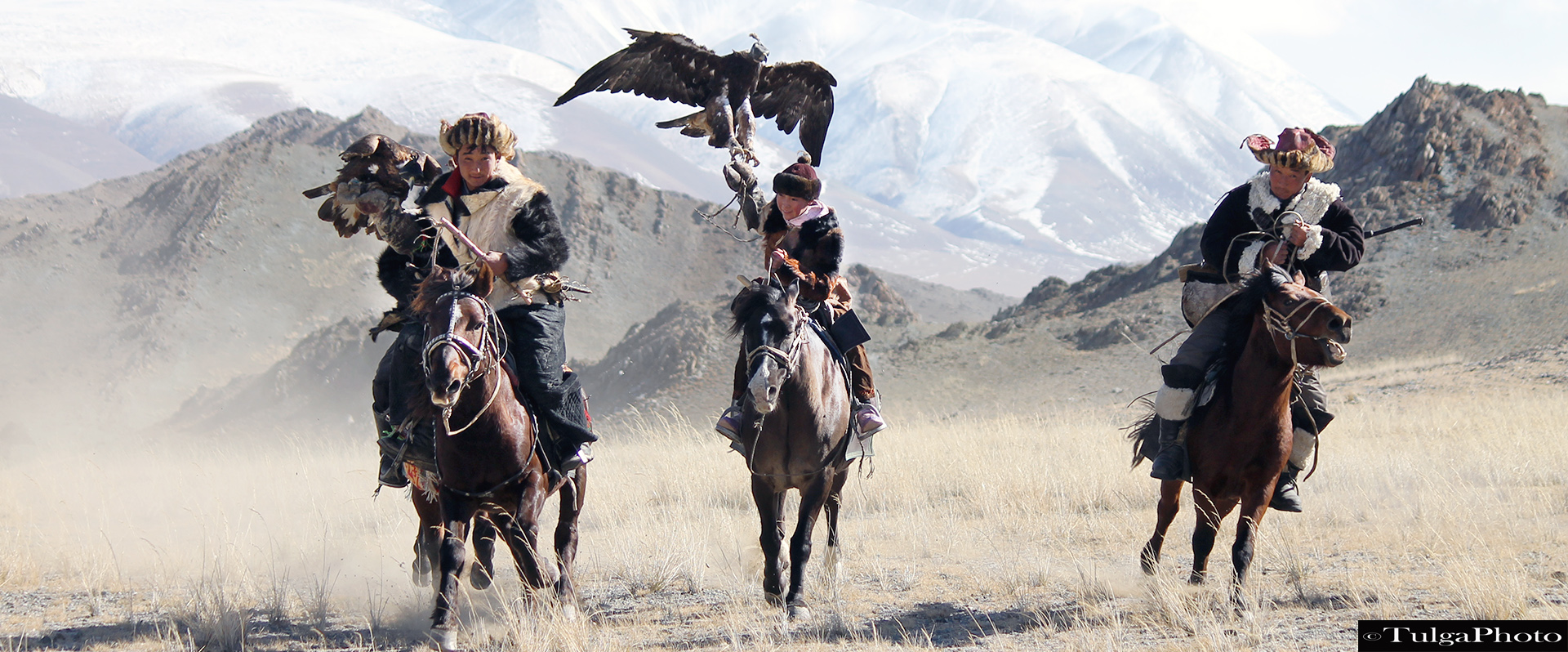 Then our travel would continue to taking a flight to North Mongolia to visit to Reindeer Tribe which is a rare opportunity to immerse yourself in the ancient culture and wisdom of the Tsaatan-Dukha tribe. Unravel history, culture and the way of life of the Dukha that still remains largely an enigma. Gain an insight into relationships between the Dukha-Tsaatan and their reindeer. 
Is it cold? Where to sleep:  March is the beginning of spring in Mongolia, where the temperature would rise day by day.  normally -5-7C during day and would drop down -15C during a night. It would be comfortable enough to walk with your flees during the day with a lot of sun. Don't forget your sun blocks. There are cozy wooden cabins are available in the Reindeer Tribe. Stove heated Tee- pee is still the option.
 Short movie of Visiting Tsaatan Reindeer Herders Mongolia
Brief Itinerary:
DAY 1: Arrive in Ulaanbaatar
DAY 2: Ulaanbaatar 
DAY 3 – 6 (4 Days/Nights)  ALTAI
DAY 7: Altai – Ulaangom
DAY 8: Ulaangom – Mörön
DAY 9: Mörön – Tsagaan-Uss (White Water valley)
DAY 10 – 13: (4 Days/Nights) East Taiga, Dukha Winter Camp 
DAY 14: East Taiga Dukha Winter Camp – Mörön
DAY 15: Mörön – Ulaanbaatar
DAY 16: Ulaanbaatar
More read:
Book this tour  with Nomadic Trails
Book your Alternative Golden Eagle Festival Tour at: info@nomadictrails.com  or, one of tour leaders, Mr.  Tulga tulga@nomadictrails.com or What's App: +976 99040894