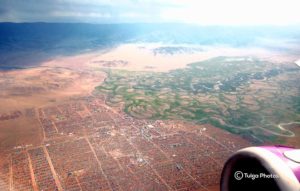 The provincial capital of Khuvsgul Province. This capital town formed in 1933, with 40 thousand population.
This town is the most northern getaway town. Scheduled domestic flights are in service all year round with varying schedules for each season.
The town is one of the towns of Mongolia with a paved road that connects it with the capital, Ulaanbaatar city. State services like hospitals, schooling, administration, and court are available as well as banks, ATMs, bigger supermarkets, and open bazaars. However, there aren't many good hotels or eating places available in this town.
Nice ger camps, with traditional Mongolian dwellings – gers as accommodation, are available in a nearby town. Famous Khuvsgul Lake, also crowned as the Blue Pearl of Mongolia, and the Reindeer tribes make this region one of the top must-travel destinations for travelers.
Tours that include this destination
These are our trips that include this stunning destination in the itinerary.