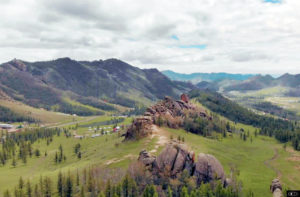 Terelj National Park is a National Park which you can easily reach from Ulaanbaatar city in a 1.5-hour drive. This place enchants with its beautiful scenery with granite, larch, and birch tree mountains.
This highly developed National Park has several luxurious ger camps -Mongolian traditional dwelling with a modern twist as accommodation.
When you travel further into the park, there are plenty of lovely areas for hiking, horse riding, and doing winter activities.
You will also find other wonderful destinations such as the Aryapal Meditation Monastery, the "Turtle Rock" formation, and many more.
Tours that include this destination
These are our trips that include this stunning destination in the itinerary.