Known as Yoliin Am canyon is one of the beautiful places to visit in the Gobi Desert. It is located in the "East Beauty Mountain (1900m)"- still part of the Gobi Altai mountain range. Yol means lammergeier-Bearded Vulture. There are numbers of walking trails in this gorge with a fine small stream coming out of the mountain, which turns to be layers of ice in the same gorge in the winter season. You will enjoy about 1-3 hours walking in the cool gorge during hot days of summer. It is the end of Altai Mountain with 2300-2900m 7545-9515 feet.
Tours that include this destination
These are our trips that include this stunning destination in the itinerary.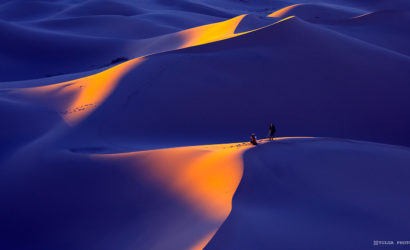 Bayanzag Flaming Cliffs, Chinggis Khaan Statue Complex, Dalanzadgad Town, Erdene Zuu Monastery, Gun Galuut National Reserve, Kharkhorin, Khongor Sand Dunes, Ongi ruined Monastery complex, Traditional Mongolian Folk Concert, Ulaanbaatar City, White Stupa, Tsagaan Suvarga cliffs, Yol Canyon
13 Days
- 12 Nights