GOBI & KHUVSGUL LAKE TOUR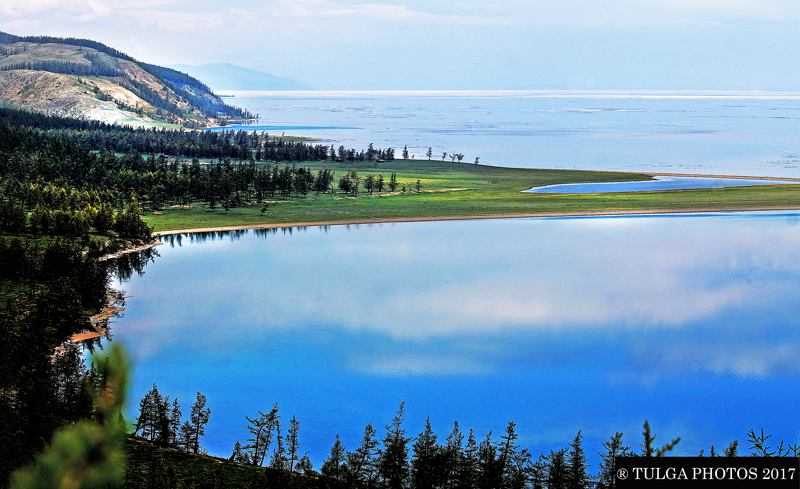 Mongolia is a destination of many exciting adventures. On this trip you will be visiting to the most recommended
places Lake Khuvsgul and Terkhiin Tsagaan, Hot Spa, legendary ancient capital of
Mongols- Khar-Khorin, and numerous monasteries and Famous Gobi.
You will experience Mongolian nomadic culture by visiting local families. Also we will be taking short walk everyday.
| | | | | | |
| --- | --- | --- | --- | --- | --- |
| Day 1 | | Ulaanbaatar | Airport transfer | | hotel |
| Day2 | | Baga Gazar | visit local family | | Ger camp |
| Day3 | | Yol valley | walking | | Ger camp |
| Day4 | | Khongor Sand Dunes | camel riding | | Ger camp |
| Day5 | | Bayanzag, Flaming Cliffs | visit local family | | Ger camp |
| Day6 | | Ongi, Ruined monastery | visit monastery | | Ger camp |
| Day7 | | Kharhorin, ancient capital of Mongolis | visit monastery | | Ger camp |
| Day8 | | Tsenher-Natural hot spring | hot spa | | Ger camp |
| Day9 | | Terhiin Tsagaan Lake | visit local family | | Ger camp |
| Day10 | | Jargalant, Natural hot spring | visit local family | | Ger camp |
| Day11 | | Murun town | Deer stone monument | | Ger camp |
| Day12 | | Khuvsgul Lake | horse riding | | Ger camp |
| Day13 | | Khuvsgul Lake | boat | | Ger camp |
| Day14 |   | Khuvsgul -Murun-UB | Airport transfer | | Bayangol hotel |
| Day15 | | Departure | Airport transfer | | |
Travel Guide
On this mind-blowing trip you will be visiting some of the most recommended and least travelled places, that few travellers are privileged enough to see.
The Gobi desert, one of the world's great deserts, covers much of the southern part of Mongolia. Unlike the Sahara there are few sand dunes in the Gobi; rather you'll find large barren expenses of gravel plains and rocky outcrops.
The climate here is extreme. Temperatures reach +40° C. in summer, and -40 in winter. Precipitation averages less than 100 mm per year, while some areas only get rain once every two or three years.
Strong winds up to 140 km/h make travel dangerous in spring and fall. Great Gobi National Park is one of the largest World Biospheres, with an area larger than Switzerland.
It contains the last remaining wild Bacterian (two-humped) camels, wild ass, and a small population of Gobi bears, the only desert-inhabiting bear.
Transport
There are internal flight to Gobi takes about 1 hour and half from Ulaanbaatar only. Also you can be arranged jeeps and 4WD mini vans to get there. But it has to be overnight trip sleeping in some  ger camps and small excursions could be done along the way. We arrange wide range of transports and excursions.
Accommodation
We use comfortable 4 -5 star hotels in Ulaanbaatar, capital city and good service Ger camps throughout countryside.
(Basically, they provide lodging, food, hot shower, toilet facility and other services like massase, if it is health spa ger camp. There are categories like- luxury,- high standart- meduim and very basic according to their offer and facilities)
*
Food
The hierarchy of foods in the Mongolian diet
The meat-dependent diet arises from the need for hearty food to stave off the cold and long winters. Traditionally nomadic herders, Mongolians have for centuries been dependent on mostly animal products for their dietary staples.
Mongolians traditionally have turned to foods that are high in protein and minerals, relying less on more seasonable foods like vegetables and fruits. This means a diet heavy on meat and dairy products, the latter when sour in the summer time thought to clean the stomach. It isn't just about meat though. Mongolians do also eat cereal, barley and natural fruits and plants native to the country.
Out of necessity Mongolians have found creative and ingenious ways to use the milk of all five of the domestic animals in the country: sheep, cattle, goats, camels and horses.
Orom is the cream that forms on top of boiled milk; aaruul are dried curds and can be seen baking in the sun on top of gers in the summer; eetsgii is the dried cheese; airag is fermented milk of mares (female horses); nermel, is the home-brewed vodka that packs a punch; tarag, is the sour yogurt; shar tos, melted butter from curds and orom, and tsagaan toss, boiled orom mixed with sometimes flour, natural fruits or eezgii.
The method of drying the dairy products is common in preparing them. The Mongolians prepare enough dairy products for the long winter and spring.
While in the countryside we serve you western and eastern European and Mongolian type of food.'
Tips for riding camel
Because of the height of a camel, it is very difficult to mount a camel when he is standing. This has to be done only when the camel is sitting. There is a ledge attached to the saddle horn of a camel. This ledge is to help you to get on the camel. Place one leg into the ledge and then put another across the camel's hump. Take precaution not to hurt the camel while doing this. The best way is to do this mounting process in one go. Do not take breaks while mounting.  This will prevent you from falling down while mounting.
The scariest part is when you mount the camel and are sitting on the camel is when it is time for him to stand. Many people are scared of this part and avoid camel riding only because of this reason. If you are not sitting properly you can fall from his hump injuring yourself. To avoid any embarrassing incident you need to have a firm grip of your knees on the saddle horn.  While getting up, when the camel leans forward, you should lean backwards and if he is leaning backwards, remember to lean forward. This will stop you from falling and losing your grip.
Once you have mounted the camel and after he gets up, next thing is to know how to sit on a camel.  You have to know his disposition and the way a camel walks. Although the camel's movements are very slow, you can be pitched forward at about 45 degree angle. This can be stressful sometimes. But if you allow yourself to be a little flexible, you will enjoy the ride.
Once you are mounted, hold the reins confidently and draw your knees to a 90 degree bend. This will help you in balancing yourself even if there is a constant movement on a large angle of degree.
Never try to dominate on a camel after mounting. Sit confidently but without troubling the animal. The camel might take his own time to get accustomed to you
Getting off from the camel is very similar to mounting. Again, the deadliest part can be when a camel sits. Follow the same instructions of leaning to the opposite side on which the camel leans.
Contact to : Mr. Tulga
Nomadic Trails Co.Ltd
Bayangol District 6 Khoroo,
Dilav Hutagt Jamsranjav Street, Aminii Oron Suuts #11,
Ulaanbaatar 16094, Phone: +976 80166090
tulga@nomadictrails.com