◊◊◊ 

 SIGNATURE TOURS 

◊◊◊
Nomadic Trails Mongolia is bringing small groups to an amazing locations since 2004. Showing our clients staggering scenery and interesting nomadic culture and to introduce them to the fascinating people that live among them. And it is this ethos that has seen our company grow and our clients return to us again.
These signature tours are successfully run by Nomadic Trails for many years and focuses on exchanging amazing experiences of Nomadic Culture. Spiritual Tours have been running since 2007 successfully and still on our top list. Adding to this, another signature trip is our Photo opportunity -Golden Eagle Tours.  
Create Your Own Spiritual Trails in Mongolia! 
We organize rather smaller group, up to 8 people (normally 6 people) to North Mongolia where there is beautiful scene and strong shamans    More…
In every year, just as the winter hunting season is getting underway, golden eagle hunters gather from all over  west Mongolia      More…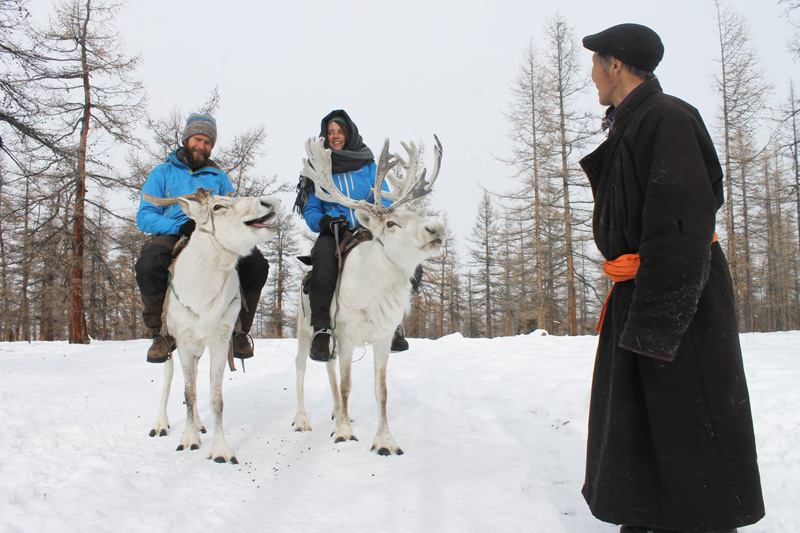 Extraordinary trip to Reindeer herders, Tsaatan Dukha visit in Mongolia or last forgotten people in a Asian continent. Tribe to tribe     More…