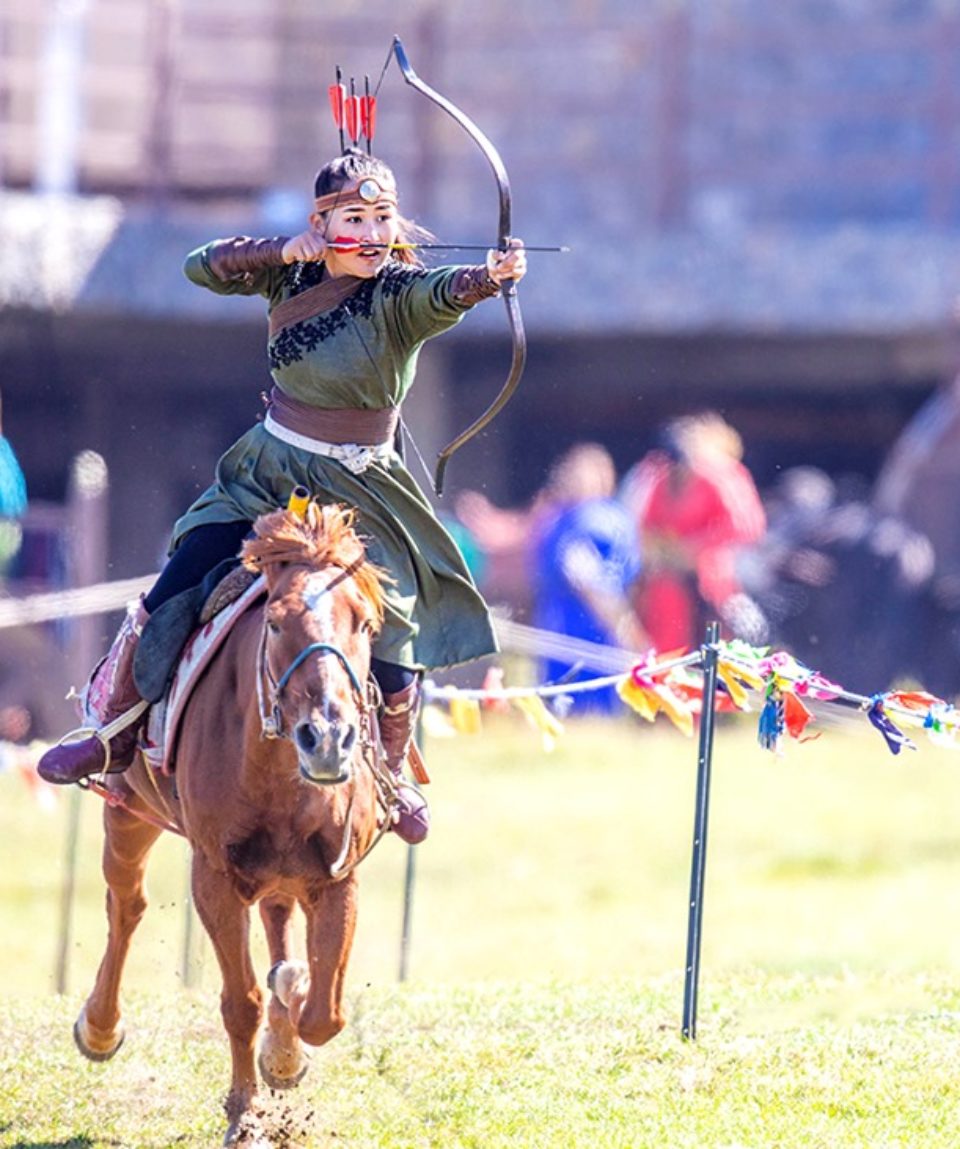 HORSE ARCHERY TOUR
from $0.00
This tour allows you to experience Mongolian culture on a completely different, more intimate level. Learn horse riding, Mongolian archery from the foundation level then combine these amazing traditional practices to traditional mounted horse archery.
Reviews 0 Reviews

0/5

Vacation Style Holiday Type

Camping, Guided Tours

Activity Level Challenging
All about the HORSE ARCHERY TOUR.
For this recce tour of Nomadic Trails, we will base ourselves in one of Eco ger camps in North Mongolia near the local bow making family, who are the highlight of our trip.
To concentrate on our practices of both archery and Mongolian horse riding we will be mostly staying around one location, which is near the local family whom we will visit and have several of our meals with. There are possibilities of interacting with locals of the nearby town and do our practice with local horse Archers from Mongolia here. It will allow us to exchange ideas and practices too. Those Mongolians will take part of the International competition on 13-16 Sep Ulaanbaatar capital city of Mongolia.
Please note we are organizing this tour before the International Mongolia Open competition.
"Mongolia Open" Interracial Horse Archery Competition
Organized by Mongolian Horseback Archery Association
Please ask for any details about the competition.
The tour package inclusions and exclusions at a glance
What is included in this tour?
Items that are included in the cost of tour price.