This "Naadam Festival Mongolia" blog has been written by Tulga, one of the best Tour Leaders of Nomadic Trails. Tulga has been working with travelers all around the world since 2000. We hope you enjoy his work and if you have any questions, don't hesitate to contact him at tulga@nomadictrails.com.
What is the Naadam Festival?
One of the well-known festivals of Mongolia, Naadam Festival is celebrated throughout the country for 2 days in mid-July.
Summer is the most enjoyable season for Mongolians, after hard winter and spring. Women start preparing their best costumes for the festival for everyone in the family, meanwhile, men start training their fastest horses for horse racing. Archers practice their shooting for their big competitions. Overall, Naadam Festival Mongolia is a festival for everyone, to meet and catch up with their relatives and friends.
"Naadam" means festival in Mongolian. It is the "Festival Festival"! /chuckle/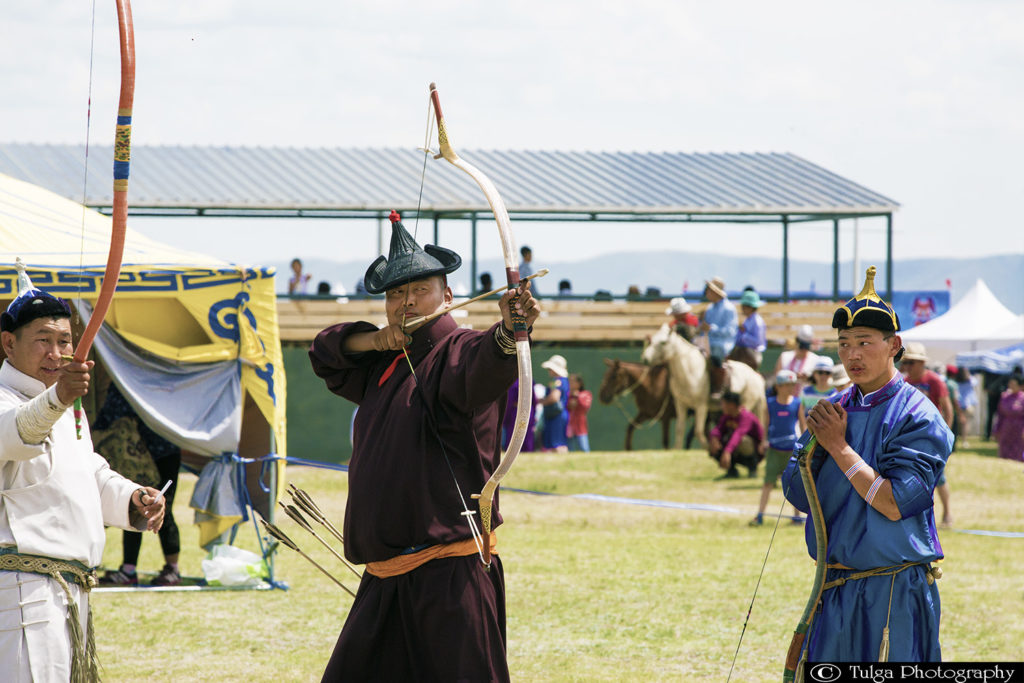 The Dates of the Naadam Festival Mongolia
There are 3 different Naadam Festivals according to their size.
Nomads from the rural parts would travel to the nearest town to celebrate this festival. If the said town is one of the smaller towns, they celebrate their own festivals 2 -3 days earlier than the provincial capitals.
Provincial capitals celebrate the Festival 1 day later than when the smaller towns' festival ends.
The main festival takes place in Ulaanbaatar city for the duration of 2 days.
But sometimes this may not always be the case. When an anniversary of a town is celebrated, the dates might change between 22-26 July! Some mayors of towns may also have a different idea, as it is also possible that they might celebrate it on the same day as the main Festival in Ulaanbaatar city.
To sum it up, the Naadam Festival dates can vary, but if I make an estimate from past trips:
Smaller towns (900-5000 inhabitants) celebrate on the 7-8 of July.
Provincial Capitals or bigger towns (20-80 000 inhabitants) celebrate on the 9-10 of July.
Ulaanbaatar city (1.5 million inhabitants) or main festival held on 11-12 July.
Why go to a local festival?
The main festival has the most prestige and challenges for all those competitors in all games within the local festivals.
Therefore, it is an excellent opportunity to participate in local games for those competitors, who are young, and inexperienced than the ones who already have big wins. There will be 256 wrestlers to compete in 7 rounds in 2 days.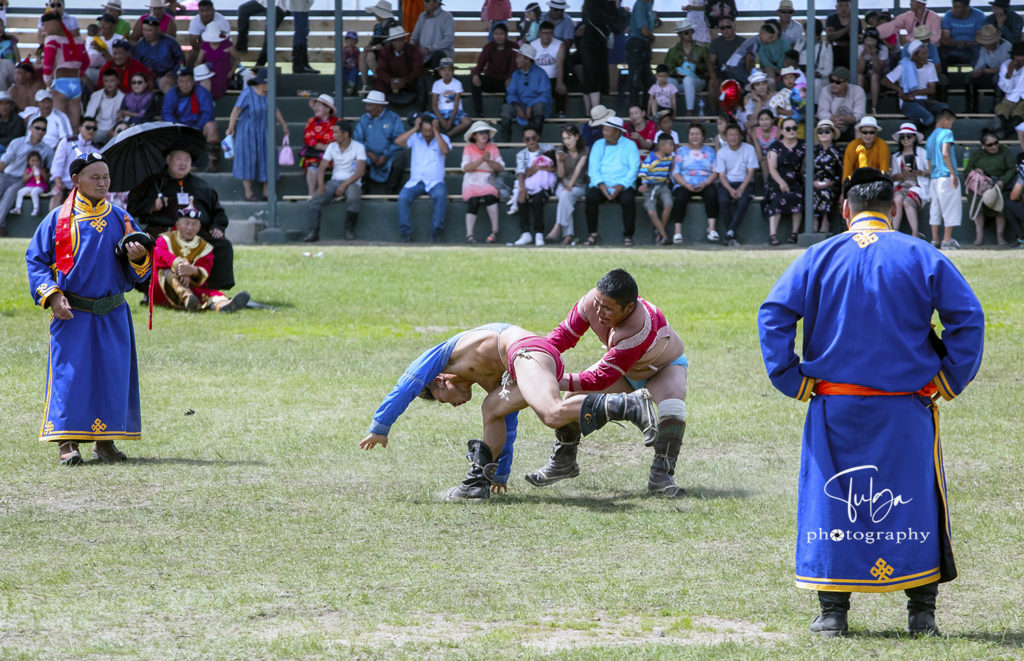 While for archery, 64 male, female, and young kid archers would compete in 3 different categories in 1 day.
When it comes to horse races, there are 6 different races according to horse ages, and they would race in 2 days. There will be around 30-150 horses that race in a single race depending on the horses' age. This is an incredible number of competitors. Of course, there will be thousands of locals that gather in the same place to celebrate their Naadam Festival adding so much color to it as well!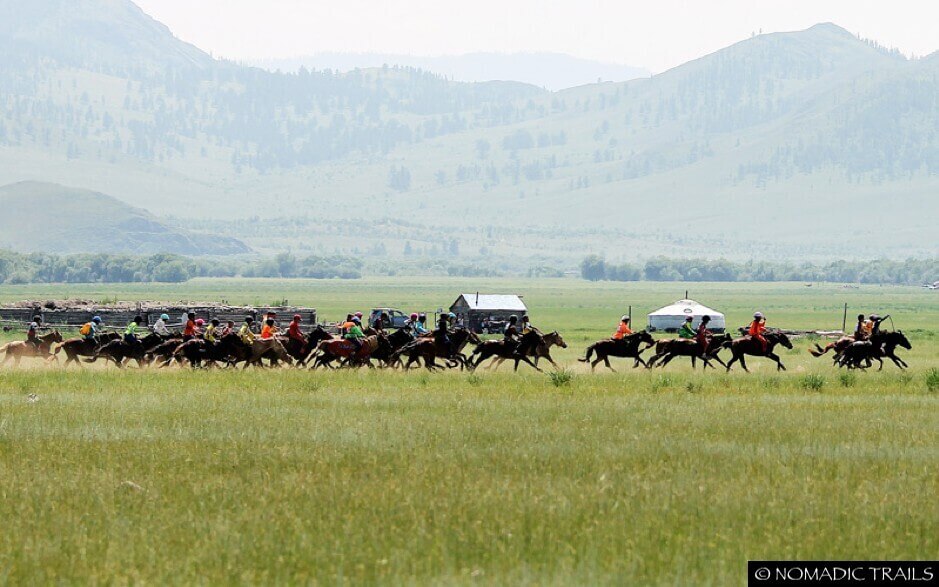 Meanwhile, you will find a much bigger number than this in Ulaanbaatar city, where the main Naadam Festival is celebrated. You really want to avoid traffic jams in Ulaanbaatar city. But even then, everywhere you go it is hard to avoid traffic jams in the city, even at the horse racing field!
We carefully select a smaller Naadam Festival than Ulaanbaatar city, with a reasonable amount of population, that allows you to experience first-hand, by visiting local families and getting swept up in a fascinating rural version of the famous Naadam Festival.
For some more amazing photographs from the Naadam Festival Mongolia: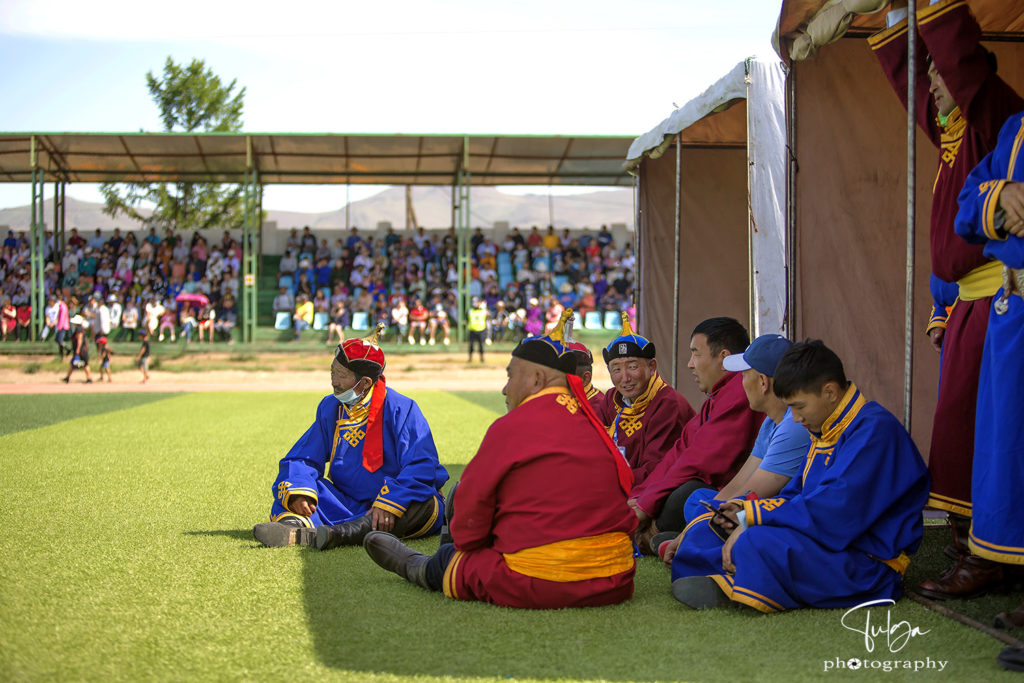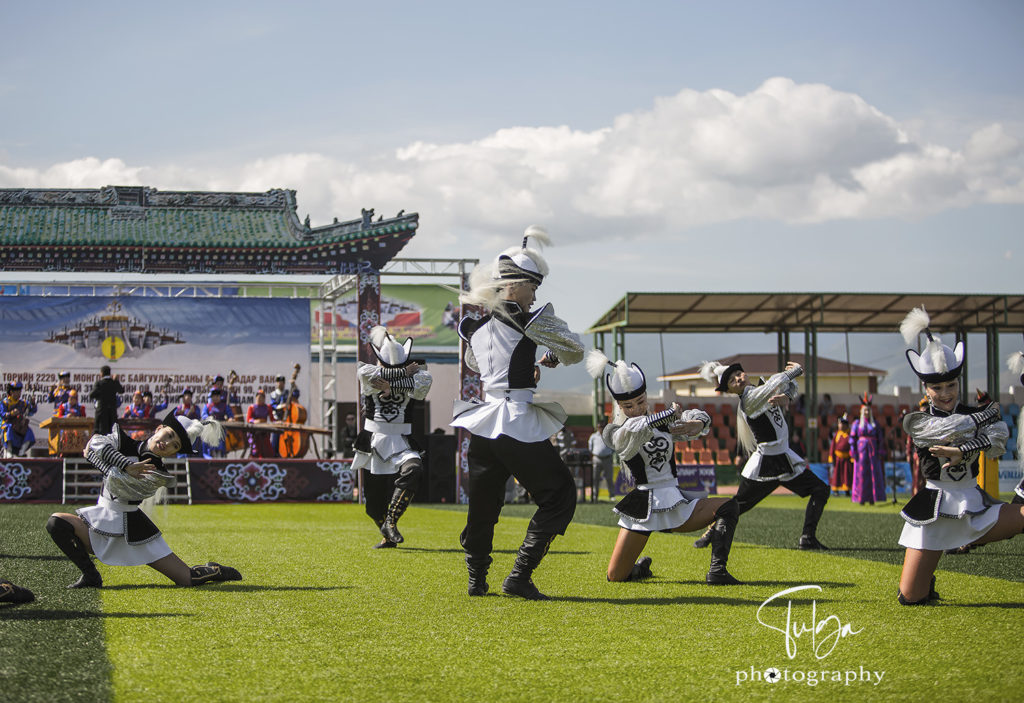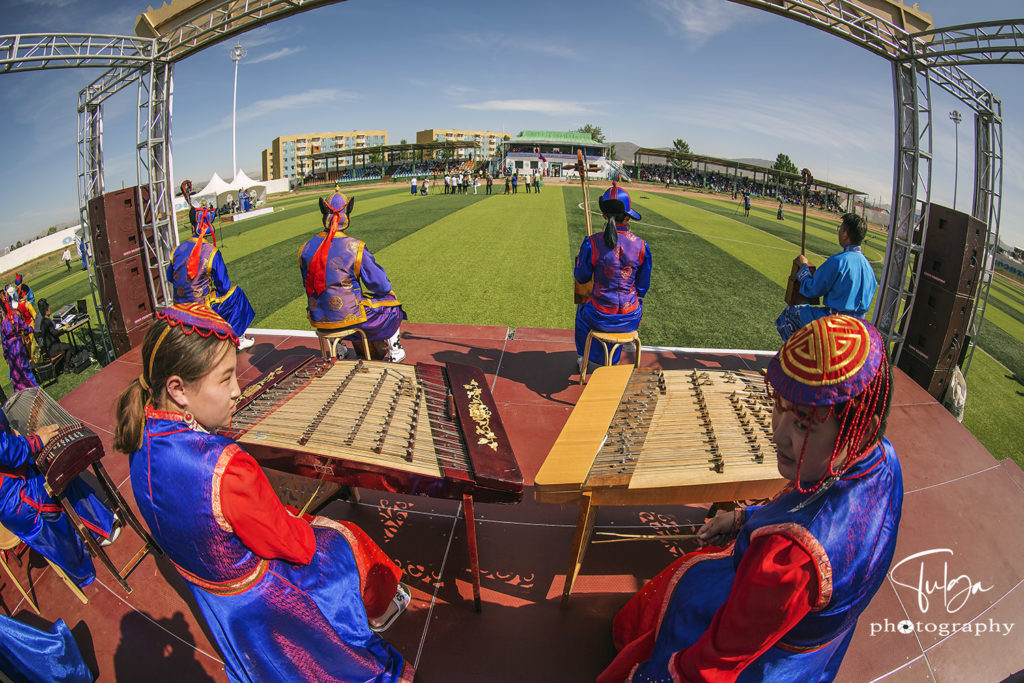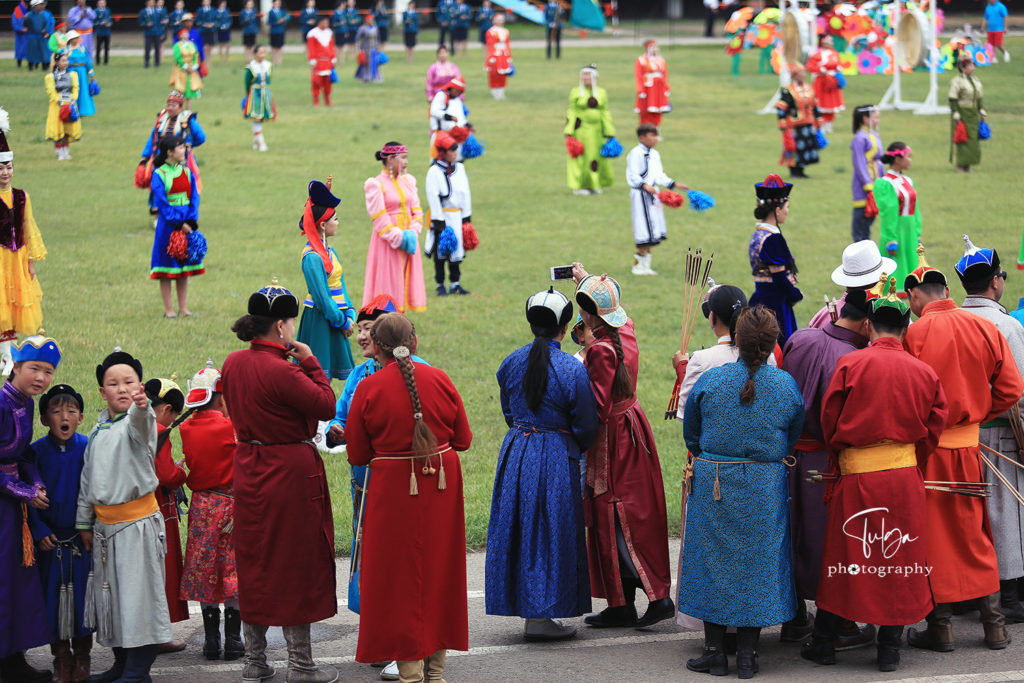 View the Naadam Festival horse race close up here.
Join us on our Naadam Festival tour Mongolia in 2022 where you will visit the Golden Gobi in Southern Mongolia, the ancient capital of Mongols Kharkhorin, and discover nomadic culture first-hand by visiting a local Naadam festival.