---
Our story
Nomadic Trails is an adventure travel company founded in 2004 by the current Head of Operation Mr. Tulga Otgonbaatar.
We specialize in Custom tours and Original small group tours to unique destinations of Mongolia. Similarly, we introduce travelers to authentic nomadic culture and other fragile cultures in Mongolia.
It is imperative that our traveler groups be limited to a maximum number of 12 travelers. Because most importantly these small groups offer you more access to fragile cultures and better opportunities to interact with local people. With the passion we have for what we do, we are very happy – and in fact, feel privileged – to provide extraordinary and authentic travel experiences to our clients all around the World.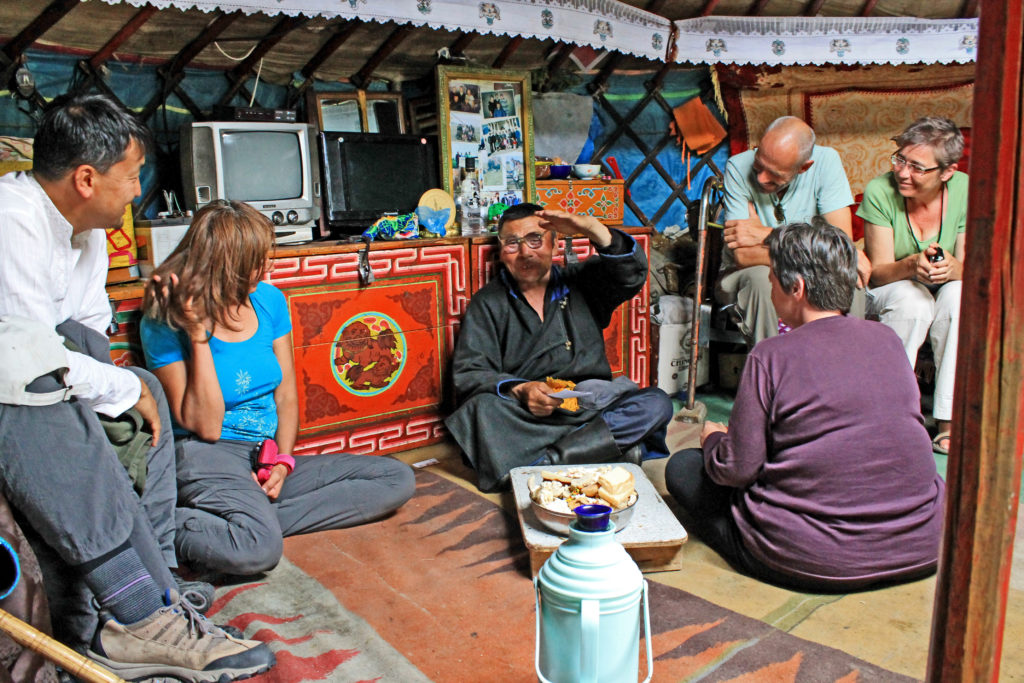 ---
Why Nomadic Trails?
To us Responsible Travel coincides with Responsible Business, designing adventures with the local people, culture, and eco-system in mind.
We realize that taking clients through these fragile regions can have a detrimental impact if not handled responsibly. As a result, on all of our tours, we go to great lengths to minimize the negative and accentuate the positive so that the tours also benefit the people whose lands we are privileged to visit. And it is this ethos that has seen our company grow and our clients return to us again.
We guarantee that when designing our tours, we utilize our 15+ years of local knowledge and experience to break down barriers and provide ethical business for lesser-known areas with so much to offer.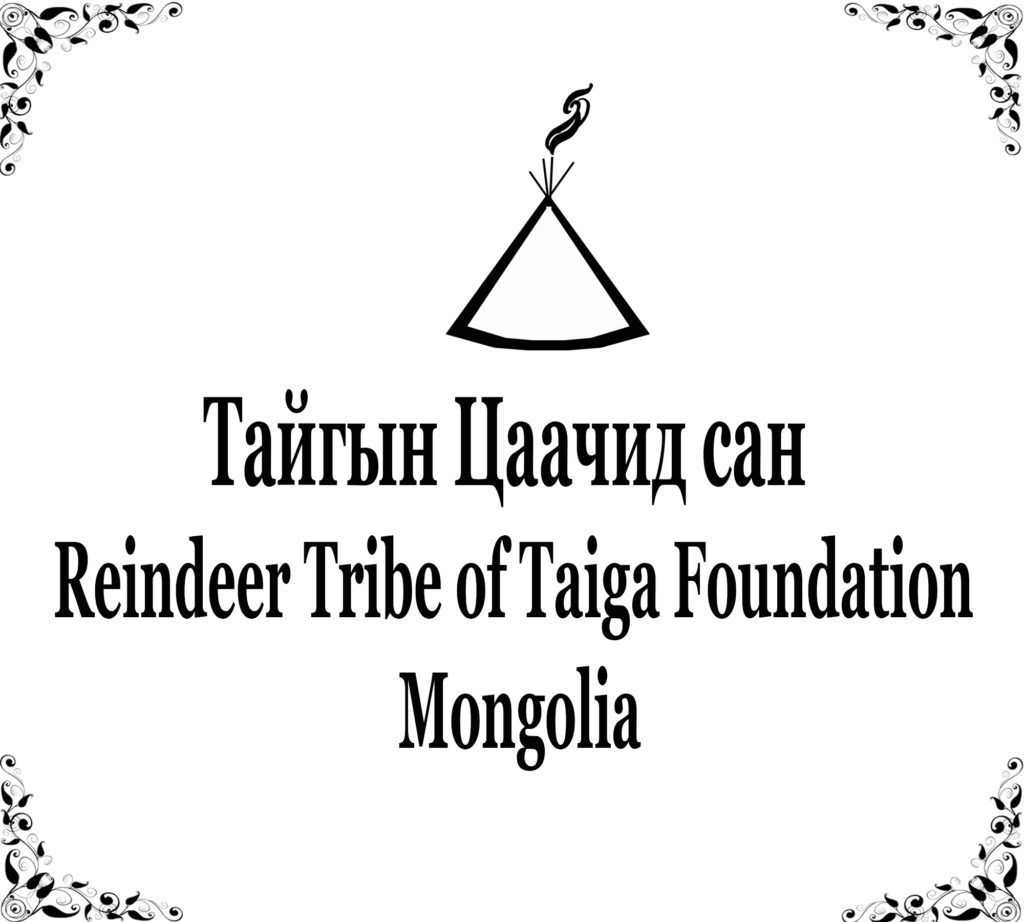 ---
Why Nomadic Trails Tour Leaders and Tour guides?
Firstly, our tour leaders and guides will be your tour companions and best friends if you are a history lover. Even when you simply want to know a bit more than information from leaflets, they are your go-to person.
Secondly, all Nomadic Trails tour leaders are highly experienced and are working for over 15+ years in the tourism industry. Furthermore, all of our tour guides have trained either with Nomadic Trails experts or with the Mongolian Professional Tour Guides Association. Therefore, they are highly skilled in giving you secure access to fragile cultures, and better opportunities to interact with the locals.
Similarly, all our team members, including our drivers and chefs, guarantee that you are not making any negative impact while you are with local communities and in the wilderness.
We pride ourselves on our challenging perceptions and raising awareness through low-impact experiences and ethical business, not only just through our charity work towards local communities. This is the biggest reason why tour leaders or tour guides are essential on our tours.
The third reason why tour leaders are essential on our tours is that adventure, expedition-tented, and special tours all require a professional touch to be successfully organized. Special tours such as museum guiding, horse riding, photography, movie-making, birding, wildlife spotting, fishing, shamanism-spiritual and religious tours.
---
Get to know the Nomadic Trails team: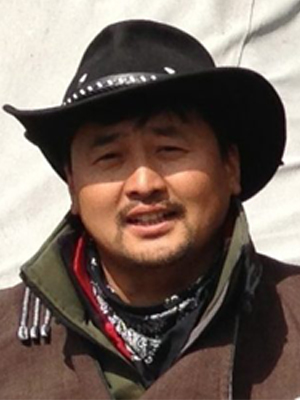 Tulga
Head of Operation, Tour Leader
From the soul of steppe nomads, Tulga grew up in the Gobi area where giant sand dunes, camels, and the most hospitable people in the world live! Tulga likes to cheer up his "Wind Horse" (spiritual mind) by riding Mongolian horses through the open steppe rather than going to the monastery to pray. Tulga spends a lot of time in the Taiga area of the Siberian Mountains. There he loves to spend his time with the reindeer herders learning more about their unique culture. He studied tourism in Mongolia and the United States of America. In his career, he has summited Mount Khuiten (4374m) the tallest peak of the Altai Tavan Bogd Mountains. He also trekked across Potanin glacier, one of the biggest in Mongolia, and cross country dog sledded in –40°C. He is a first-rate tour leader and we are proud to call him 'our man in Mongolia'.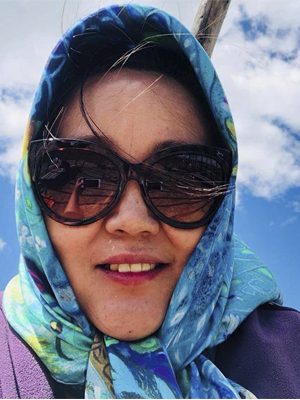 Naraa
Managing Director, Tour Leader
One of the main tourism consultants of Mongolia. She joined the company in 2004. Naraa is an outdoor person, and likes being creative. She likes to develop new ideas and itineraries and is willing to do more Recce trips. North Mongolia is one of her favorite places to visit while she rides a horse. Her outstanding qualities are her Incredible team management.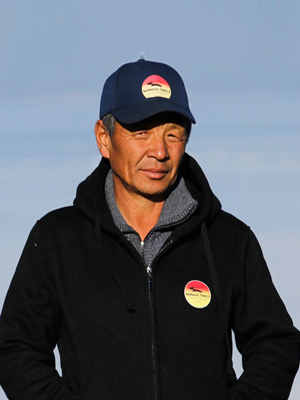 Bayaraa
North Mongolia logistics and driver
Our go-to man in the northern parts of Mongolia. With his big smile, he leads the whole trip to success and helps everyone to reach their goals in organizing an amazing trip. Skilled driver and mechanic. He has also been our first-rate handler in North Mongolia since 2010.
Oyo
Financial manager
Our financial accounting manager, who is dependable and has created many beneficial opportunities for the company as a whole. Oyo loves being outdoors and working with people is easy for her. Happy, optimistic, and definitely one of our most experienced team members in the office.
Temuulen
Tour Manager and Web designer
Our tour manager, who has previously worked as a Tour guide with the Nomadic Trails team several times. Later, she joined our office team in 2018 and has since then worked on several projects on designing our Website outside her Tour Manager duties. Responsible and creative, Temuulen has become a reliable part of the Nomadic Trails Team.
---
Additional services:
Film, TV and Media Logistics
Nomadic Trails offers a wide range of small vehicles, 4×4 Jeep cars to minivans for your transport needs. As well as providing costumes, props, camera, sound, or any studio or location for your production.
The Nomadic Trails teams are conscientious and highly motivated in providing you with outstanding reliability and professionalism. Above all, we aim to provide a one-stop-shop for all our clients' requirements with expert solutions, as it makes your work easier and less time-consuming for sourcing.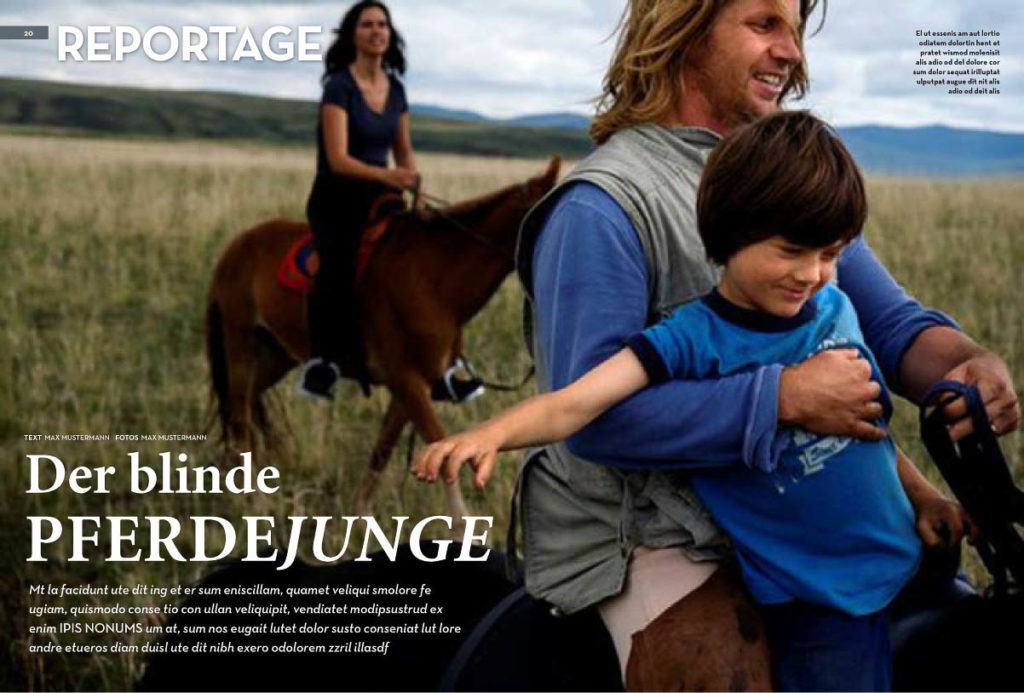 Come to pick up your cargo pre-production at the location of your choice.
Handle its transport by land, sea, and/or air all the way through to delivery at the event.
Work out aspects of customs and security.
Take care of all the paperwork and local formalities.
Make sure that everything is ready and waiting for your media crew before they need it.
Similarly, during post-production, we make sure that all your cargo returns home on time and in perfect condition.
M.I.C.E, Business Travel, Events, and Festivals
Our office is manned by experienced tour leaders and travel consultants with each trip tailored from first-hand knowledge. In short, we run the kind of holidays that we, as passionate travelers, like to do ourselves. When you contact our office, we guarantee you that you will chat with someone who knows the region and the terrain. We will also offer you sound and practical advice.
Nomadic Trails has excellent experience in organizing festivals for instance:

Golden Eagle Festival in Western Mongolia: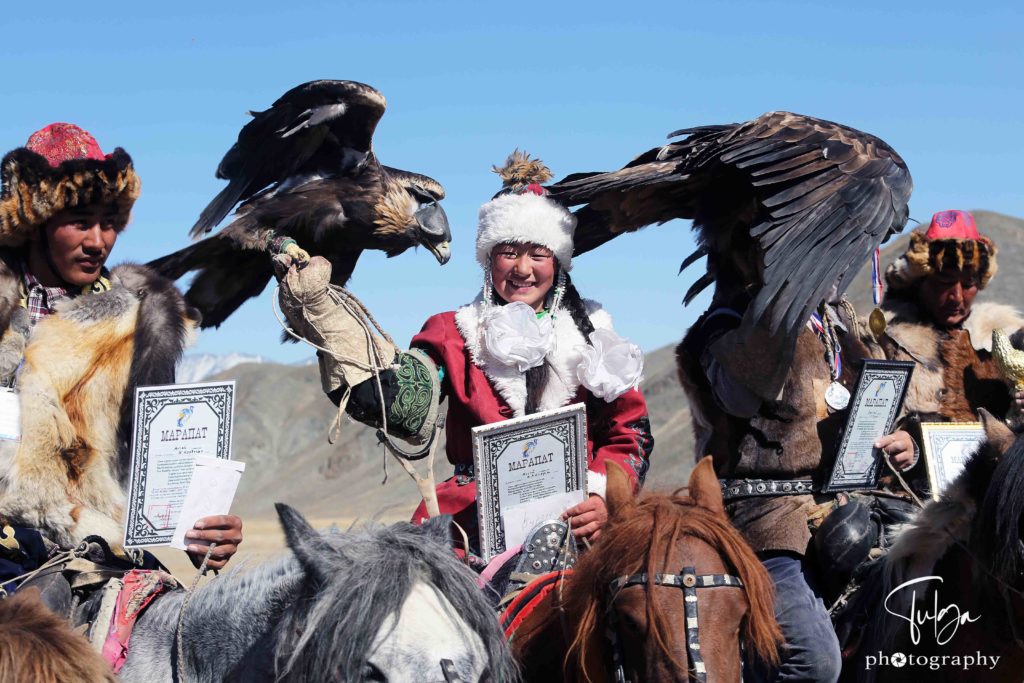 Mounted Horse Archery Competitions:
Scientific and Historical Study Services and Expertise
We handle all your non-core but critical activities which goes a long way toward freeing your researchers to concentrate on the science at hand.
We deliver the resources your need to stay ahead of the competition, including managing your consumables and supplies, preparing your media, logistics, and other basic activities.
Whether you are looking for archival research services for a corporate history project, need help preparing questionnaires for oral histories, or require photographic or map research for a digital deliverable. We will arrange professional historians and researchers to adept at understanding your research questions, finding the answers, and providing a wide array of deliverables to meet your needs.
---
Our testimonials
For tour
photographs and information, follow our social media! We post weekly.