A list of the top 10 things to do in Mongolia with reasons by Nomadic Trails Mongolia.
1. Watch Horse Racing at a Naadam Festival
The whole country enjoys and celebrates the biggest local Festival of July, Naadam. Strong, big, and tough wrestlers' action on the field, precision archery shooting, and horse racing competitions are all rewarding experiences that you can get while attending Naadam. Above all the horse race, with so many steeds, cheerful kid jockeys' and horsemen around you. It is the nomads' biggest gathering in the whole country.
While watching the Naadam Festival in the countryside and not in the big city, you will feel as if you are one of the locals already and feel the joy of the Naadam Festival to the fullest!
Visit the Naadam Festival organized on July 11-13 on our "Naadam Festival Tour".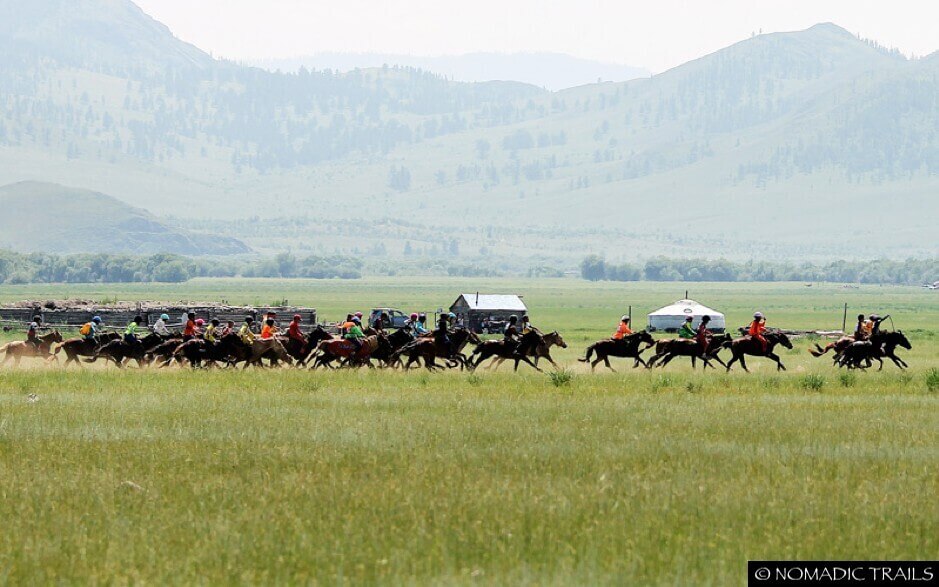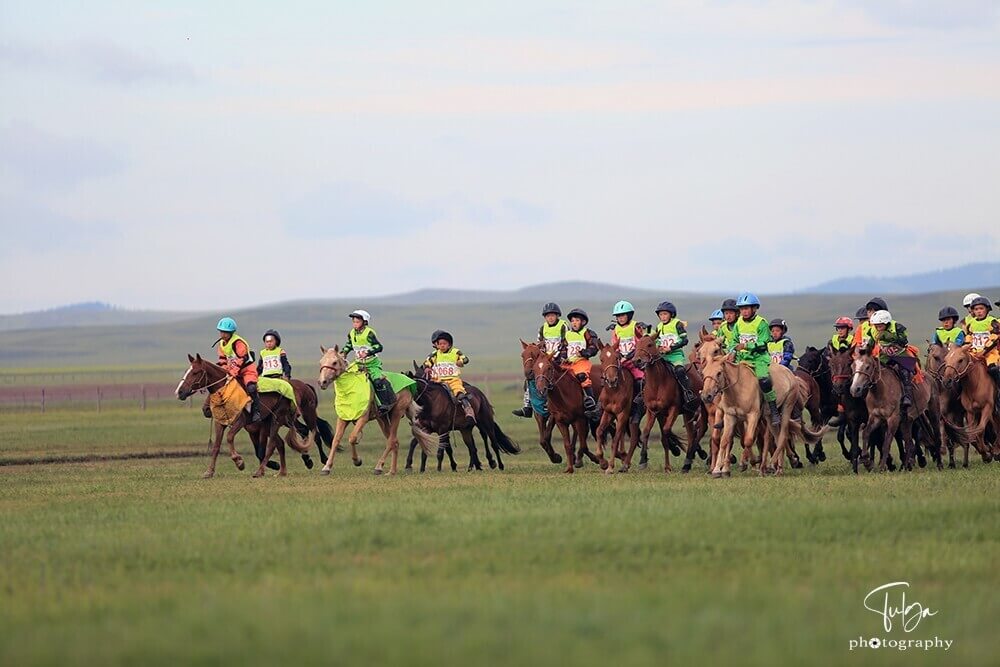 2. Ride a Mongolian Horse
Now that you have watched a horse race, why don't you experience horse riding by riding a Mongolian small horse yourself?
Without riding a horse here in Mongolia a trip simply is not fully complete. These small almost pony size horses are very strong and trusty companions. Remember horses here are mostly semi-wild ones that freely walk and feed around their pastures, which is all the nature in Mongolia.
Feel the joy of riding Mongolian horses, especially in the steppe and the secluded Taiga!
Find more about our adventure-filled "Horse Riding Tour" here.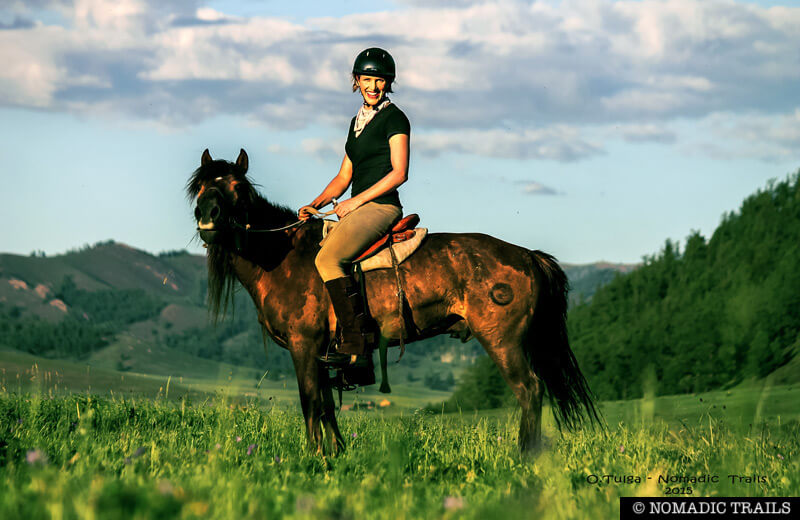 3. Camp in the wild
While you're at it, why not spend the night in the wilderness in tents'?
One of the amazing things about wild camping in Mongolia is that you can pitch your tents almost everywhere you want unless of course, you bother someone. There are plenty of beautiful spots you could easily choose from in Mongolia from flower-filled meadows to breathtaking hills.
Waking up to the sound of horses or even cows munching on the grass near your tent will not happen in many countries in the World.
Imagine wildflowers, bird songs, and wild games…
There are several trips where you get to experience tenting camping: "Horseback Riding Tour", "Spiritual Shaman Tour" and "Dukha Reindeer Herders Tour"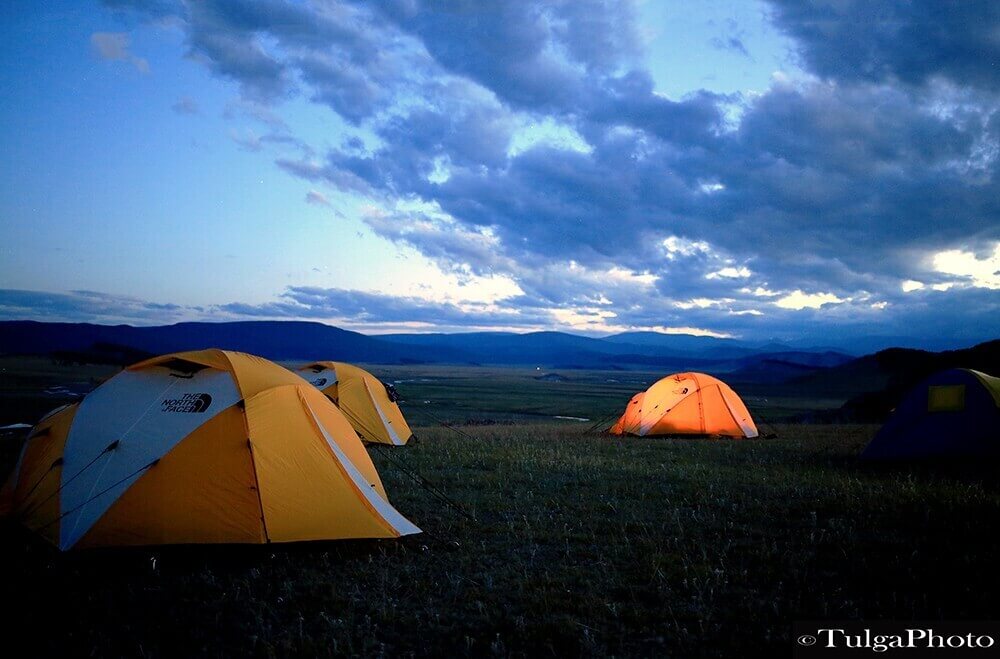 4. Visit reindeer tribes
On the topic of horse riding, do you know that you can visit the reindeer herder tribes in the North of the country with a good horse ride? You can also visit them with a drive too, but only during the cold seasons.
There are 24-26 families with a population of 320 people living near the Russian and Mongolian border. The Border was closed in the mid 20th century and those ones who were traveling back forth couldn't travel back to either side. The ones that remained on the Mongolian side of the border spread to the east and west banks of River Shishged and now are respectively East and West Taiga reindeer tribes.
Enjoy the hospitality of the Tsaachin or reindeer people on our "Dukha Reindeer Herders Tour" and "Winter Reindeer herders Mongolia Tour".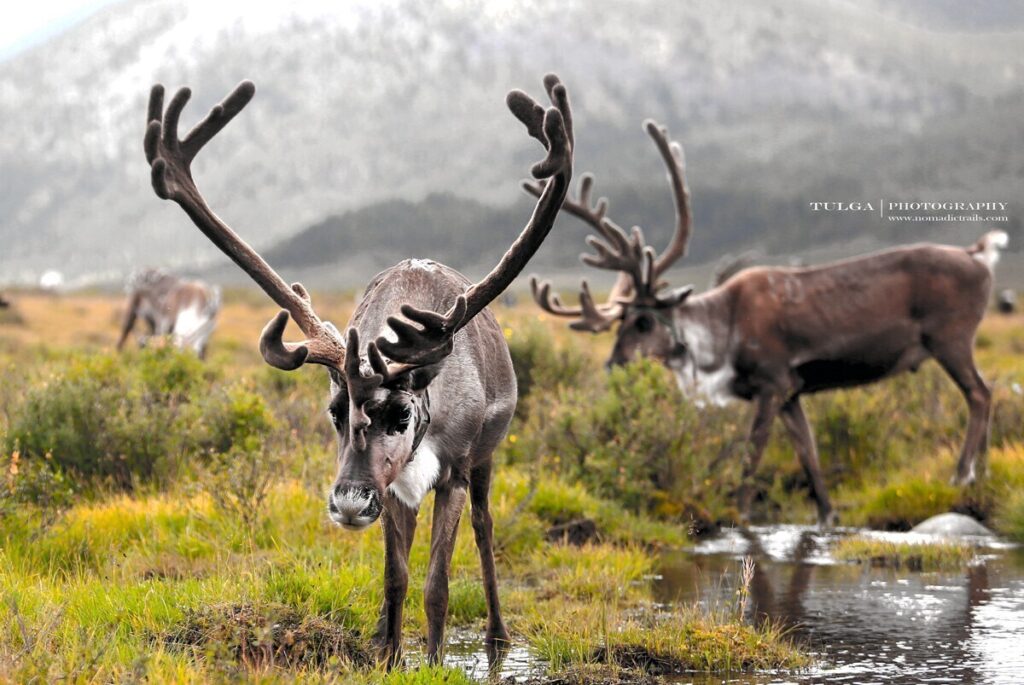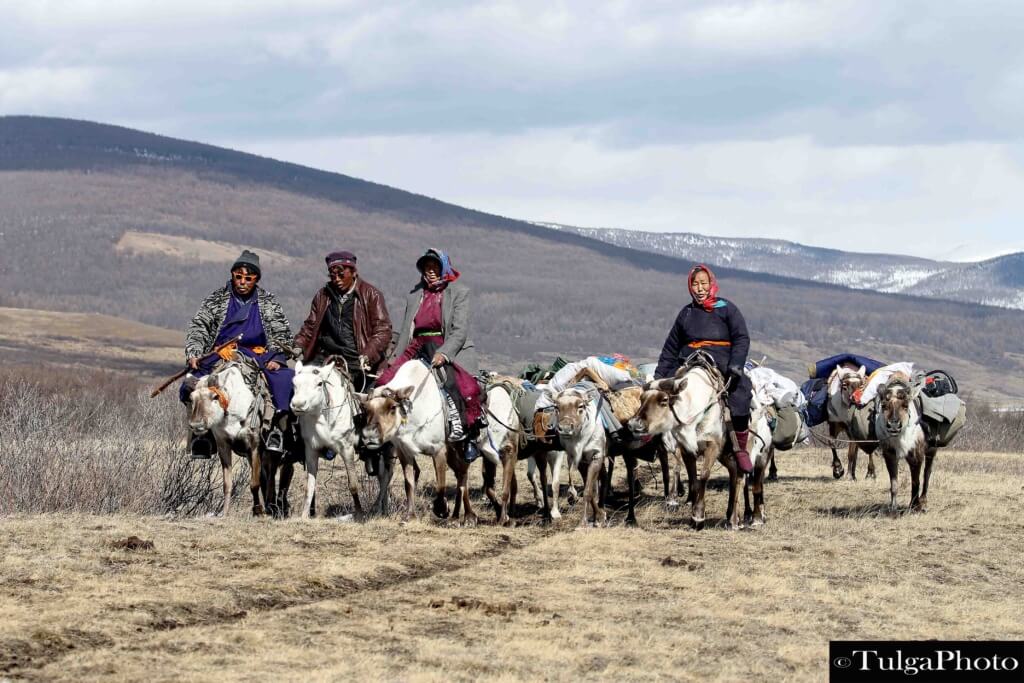 5. Gaze at millions of stars
Here in Mongolia the wide and open sky at night just makes you want to look at it more and more. You cannot stop yourself from talking about the Milky Way, Big Bear, or Ursa Major, and so on. On many days in the summer we could admire the sky because of beautiful clear nights.
It is a huge night sky! Big wide and open…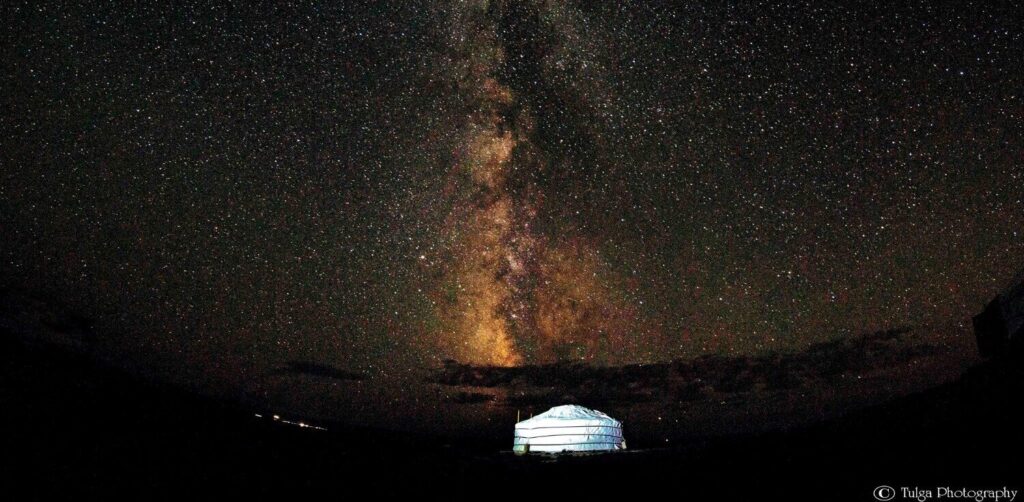 6. Have a meal with the Locals
There aren't too many varieties of meals in the countryside but imagine eating a whole goat. This meal is traditionally offered to respected visitors and guests. Meat on bones and hot stones are the main parts of the meal.
Nowadays Mongolians still keep their meat-heavy meals. Even so, vegetarian meals are also becoming popular in the country. Ulaanbaatar city has a wide range of cuisines from Western and Asian that meet most budgets.
Enjoy a meal with the locals all around Mongolia:
Central parts of Mongolia "Mongolian Horse Archery Tour"
Northernmost parts of Mongolia "Spiritual Shaman Tour"
Westernmost parts of Mongolia "Eagle Festival Tour Mongolia"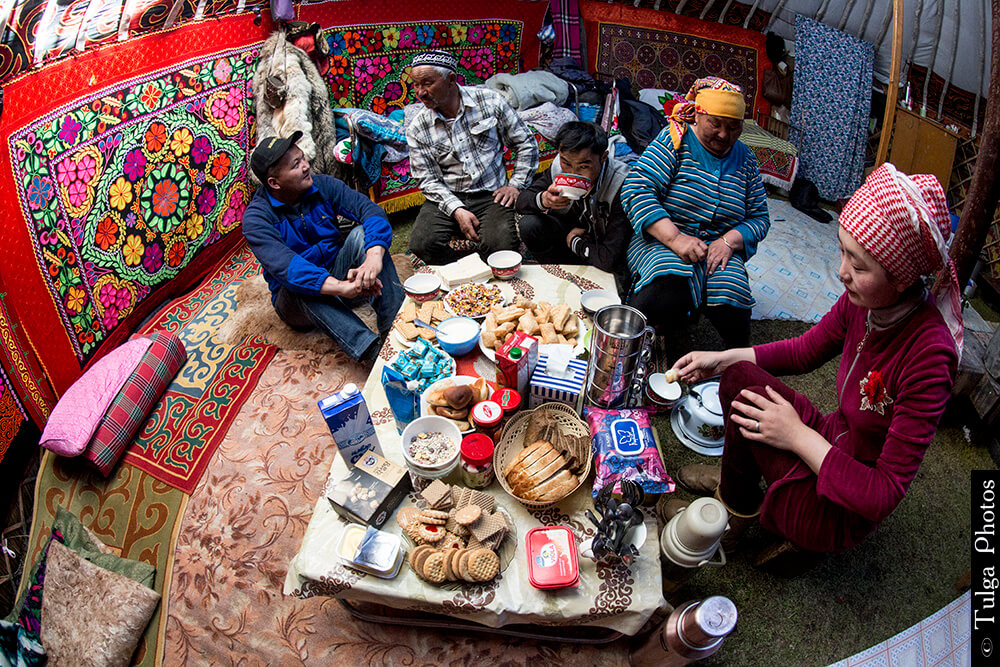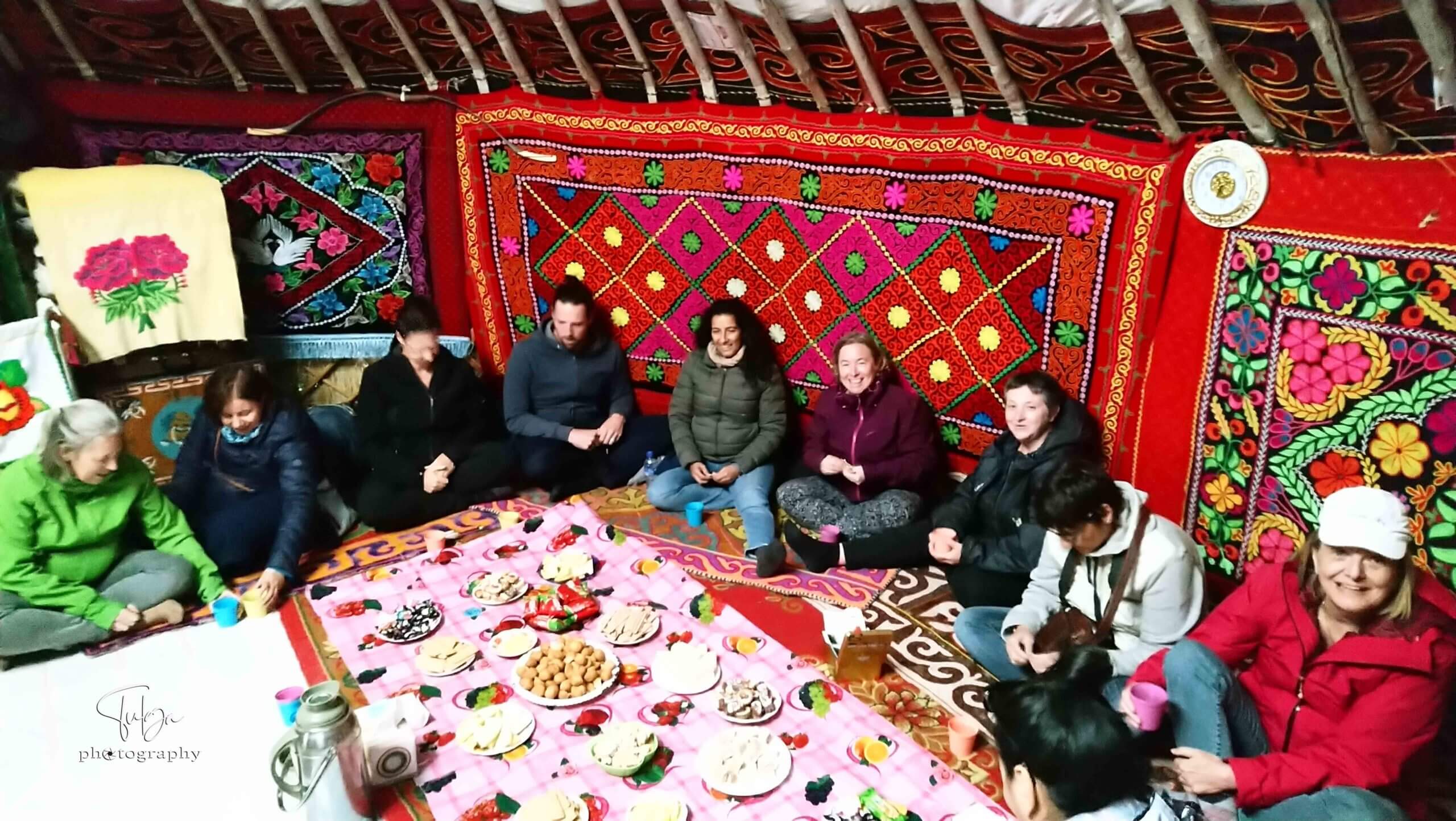 7. Live in Ger
Want to experience living in gers most locals live in? Wooden, mostly orange furniture make up gers – traditional Mongolian dwellings, and they are quite cozy to live in. Adding to this there is a stove with heat that is just perfect for your chilly nights and pouring rain outside!
Yurt or Ger? Turkic word-Yurt that travels around a lot carries the same meaning as this dwelling but with a slightly changed interior.
Nothing beats camping in a Ger, you can even stand inside it with your full height!
Experience sleeping in gers on our trips such as "Golden Eagle Festival Tour" and ger camps on "Khuvsgul lake & Mongolian Gobi Tour".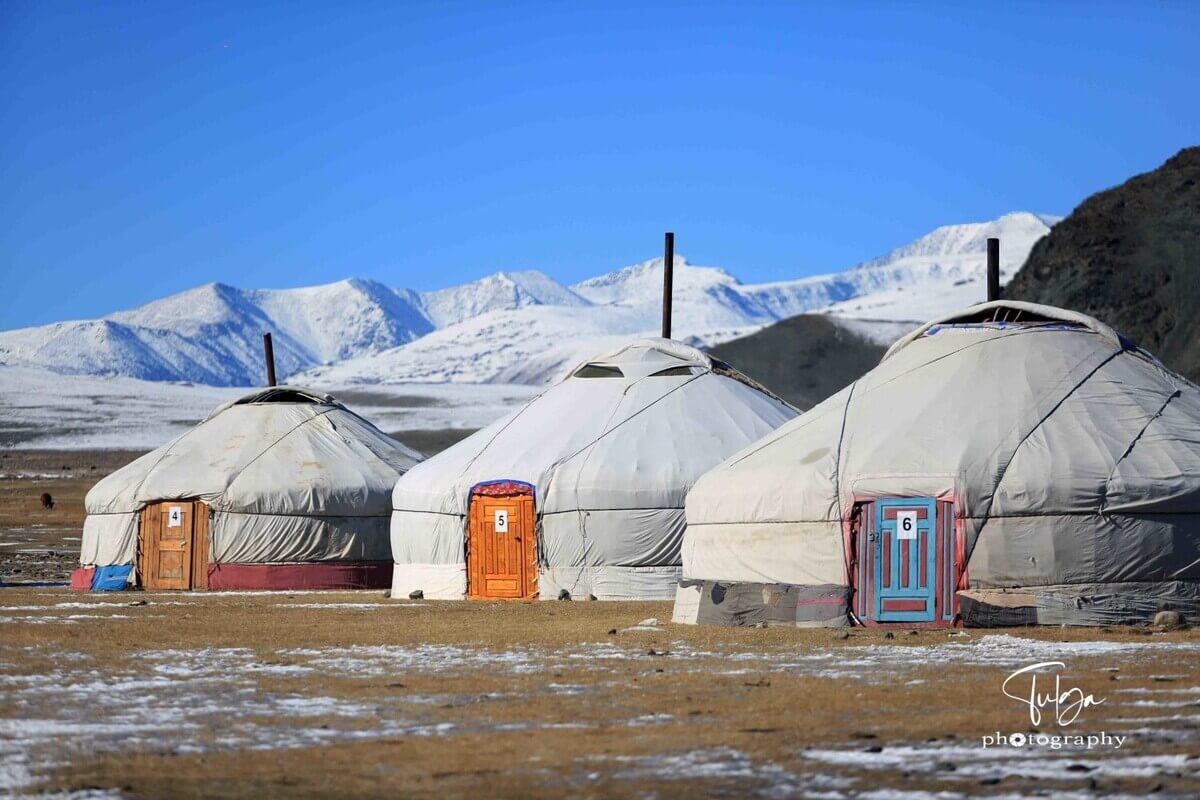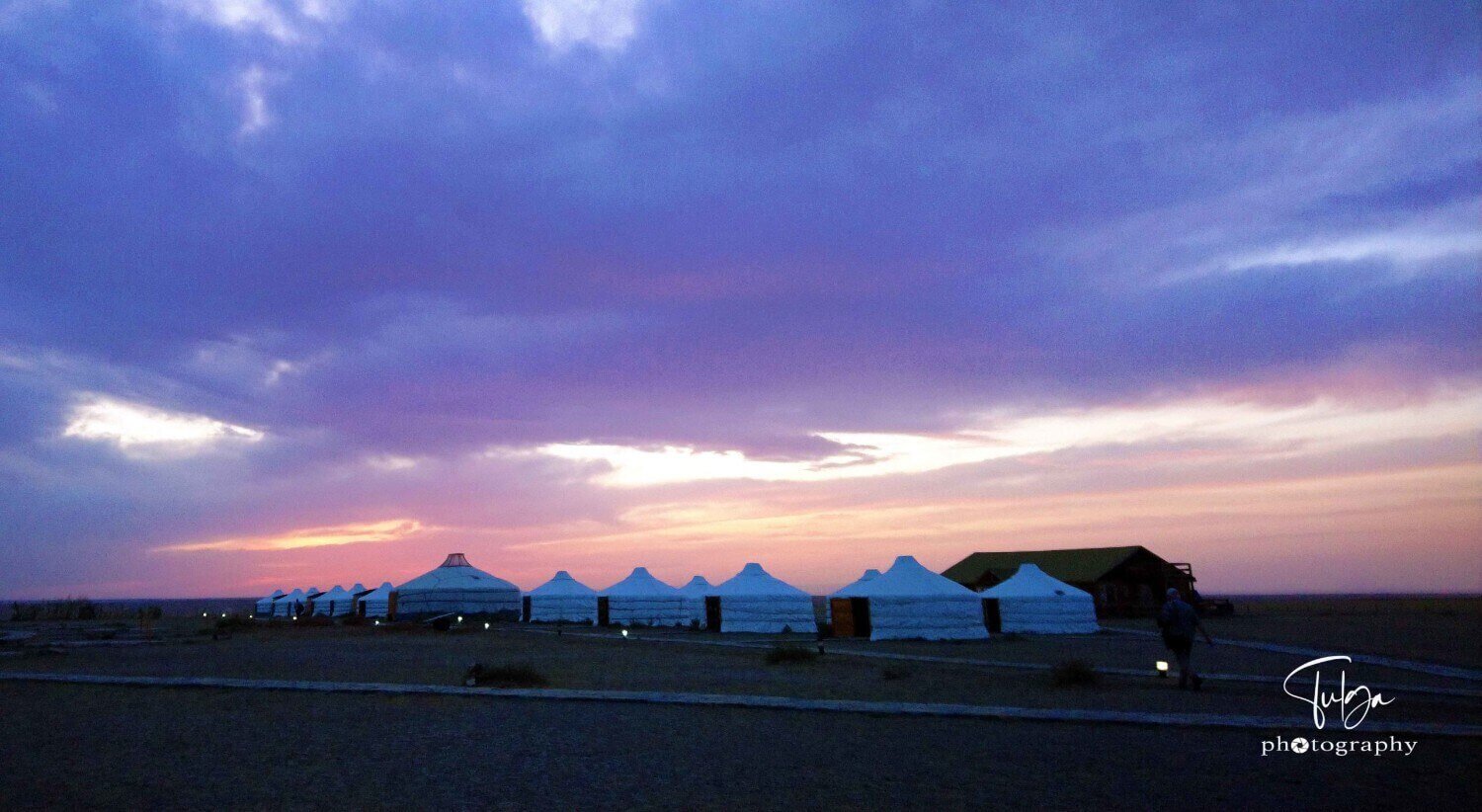 8. Experience the Golden Eagle Festival
Want to stay in a ger but also have a once-in-a-lifetime experience with the great Eagle Masters and be a part of the locals of the west? Search no further.
Enjoy smaller festivals with fewer tourists and more local crowds at the Local Golden Eagle Festival. These festivals are so full of color from the traditional costumes of Kazakh and Mongolian tribes. With slightly more equine games such as Horse archery, and female horse rider competitions this local festival will offer you the experience of a lifetime you have been looking for.
See our "Eagle Festival Tour Mongolia"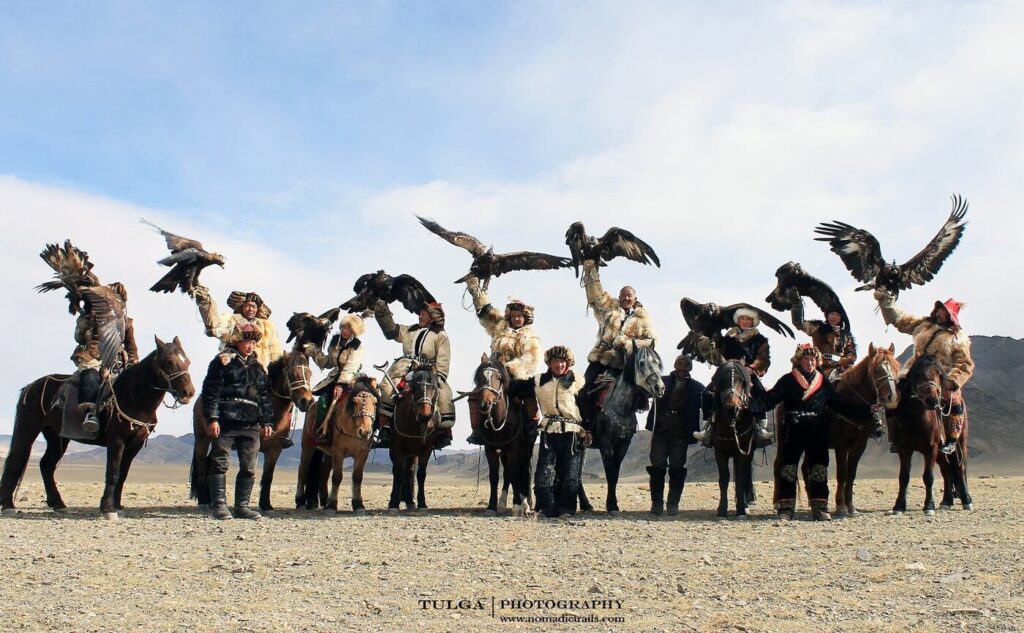 9.Visit Monasteries
There are many styles of monasteries that you can see here in Mongolia, such as Tibetan, Chinese, and of course Mongolian.
There are several temple complexes and monasteries in Ulaanbaatar city, such as the Gandan Monastery complex, Choijin Lama Temple now used as Museum, etc
Outside the city, there are many notable monasteries. Amarbayasgalant Monastery of the 18th century, Erdene-Zuu located at the ancient capital of Mongols Kharkhorin, and Aglag Creation Monastery complex with many unique rock carvings and takes a good hike to see the whole complex and many more. Join our Naadam Festival Tour.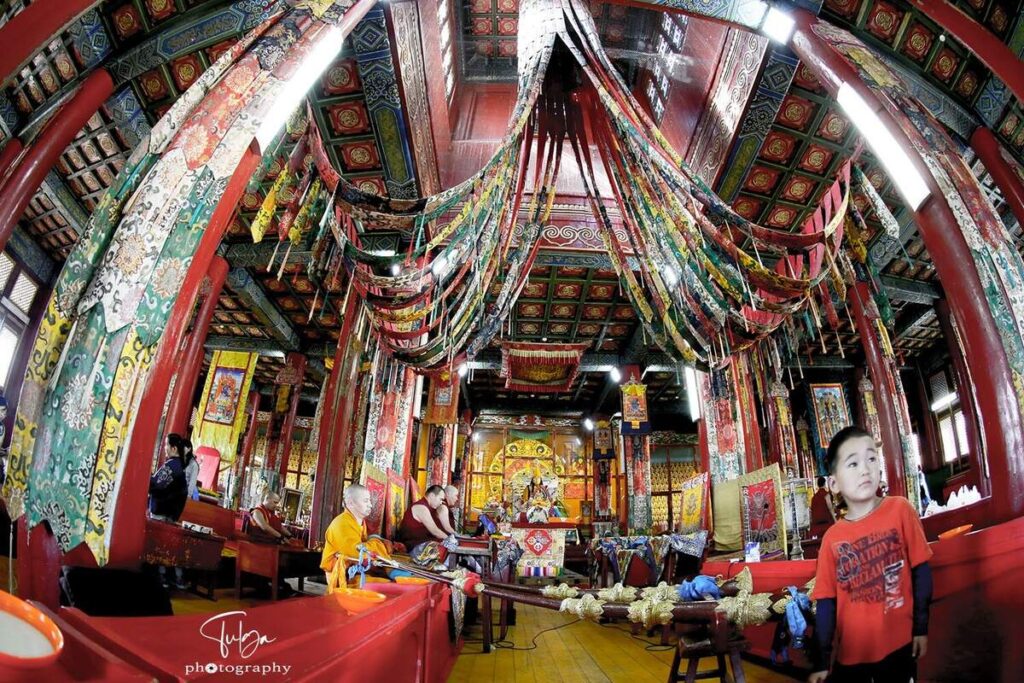 10. Ride Mongolian Bactrian camels.
In our last Top 10 things to do in Mongolia;
Speaking about animals, it is impossible not to mention Mongolian camels.
In the Gobi Desert, two-humped camel riding is a must-do activity. Not so fast a ride but a different and unforgettable experience nonetheless. Some camels even have fun "haircuts", which is a definite photo-worthy highlight of a trip to the south parts of Mongolia.
Mongolians say Camels are living dinosaurs in the Gobi. If you are wondering why, why not travel to Mongolia and ask your question personally from the locals?
You can visit the Gobi and ride camels on our "Naadam Festival Tour" as well as our " Mongolian Gobi Desert and Khuvsgul Lake Tour".