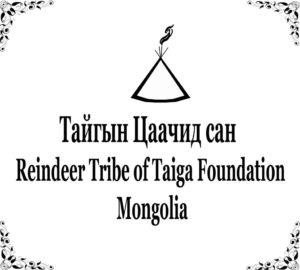 "The Reindeer Tribe of Taiga Foundation" is an initiative by Nomadic Trails. The purpose of the foundation is to support and help the Reindeer people, the community in the Taiga of Mongolia. In short, it is a Foundation to aid the Reindeer People.
Organizational Background
"Reindeer Tribe of Taiga" is a registered non-government entity operating on the level. Foundation to aid the Reindeer People is an operational NGO, meaning we plan and carry out boots-on-the-ground projects to accomplish our objectives. This requires a great deal of careful planning, communication, and local involvement for each project.
With the increasing number of problems in the Taiga area where these Dukha people live, we have been implementing long term-project to maximize economic benefits to this local community, protect their nomadic reindeer herding culture, and improved access to health and education and community empowerment.
Dukha people, also called Tsaatan or Tsaachin in Mongolian, are known as the Reindeer Tribe of Mongolia. We use the Dukha term in our project for the Reindeer Tribe.
Our main goal as an organization is to accomplish the following:
Health and Education of Dukha people
Providing more job opportunities for both women and men of Dukha people
Health and welfare of reindeer
We hope to further our progress in reaching these goals through the project outlined in this proposal.
For more information, please contact Mr.Tulga / head of Operation and Tour Leader of Nomadic Trails/ the head of the initiative or write direct email to following:
e-mail address Tulga@nomadictrails.com Tel: +976 99040894 English Speaker
Or Mrs. Naran, the reindeer herder who is one of the founders of the foundation, lives in Tsagaan Nuur village.
taigadukha@gmail.com Tel: +976 80161210 English Speaker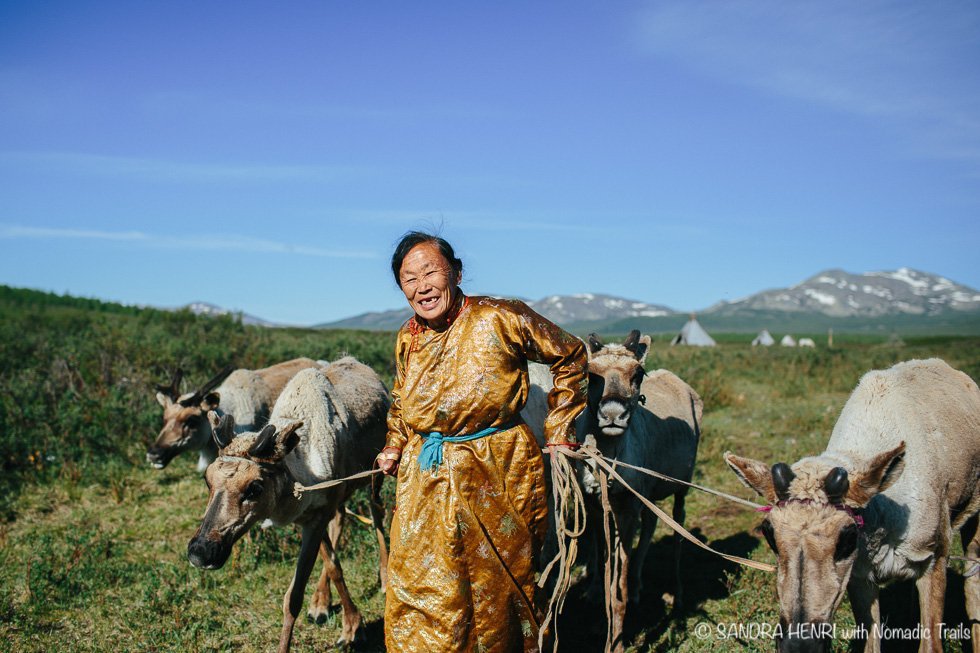 Problem Statement
There are wider health problems for the Dukha people because of the lack of providing medical health. There are common issues of high blood pressure, tooth problems, women's problems, and other issues.
Moreover, the increasing exploitative tourism in the Taiga region that have a negative or irresponsible impact on these Dukha people and their environment that brings too little or no benefit to these people.
Lastly, in Mongolia, reindeer may be exposed to a variety of diseases and pathogens, often associated with other domestic livestock. Reindeer have little natural immunity to such exposures. They need to be examined to highlight any trends regarding their age, primary presenting signs, and diagnosis all of which are very important for reindeer health.
Measures to help the Reindeer people
To help with the occurring health problems, the foundation chooses 2 reindeer herders each year and brought to Ulaanbaatar city to have a full diagnose and medical treatments necessary. All of this funded by the foundation.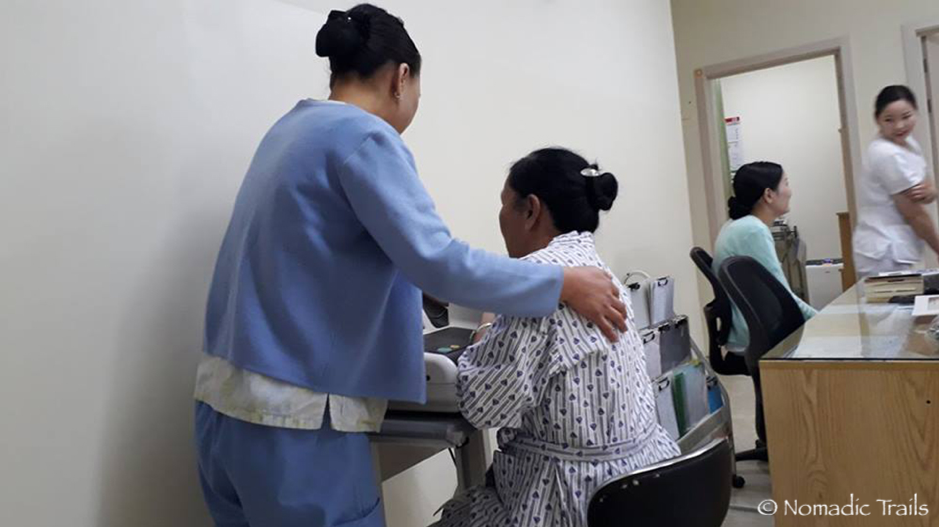 Similarly, all types of gifts and donations gathered by the foundation are distributed to the local community.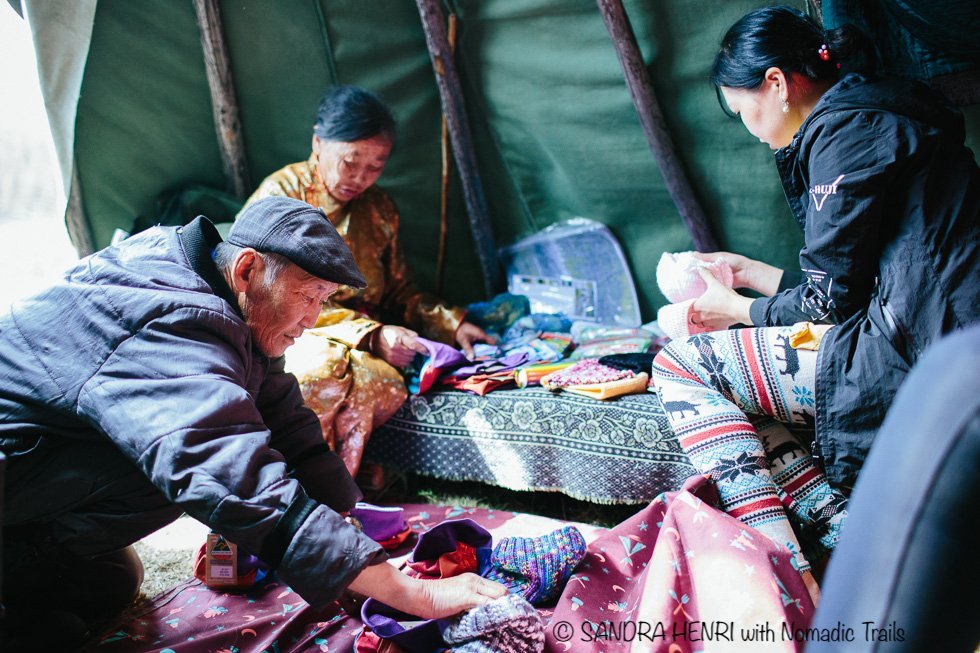 The foundation also gifts school bags, notebooks, pens, and pencils for 1-year school supplies for the reindeer children who are new to the school.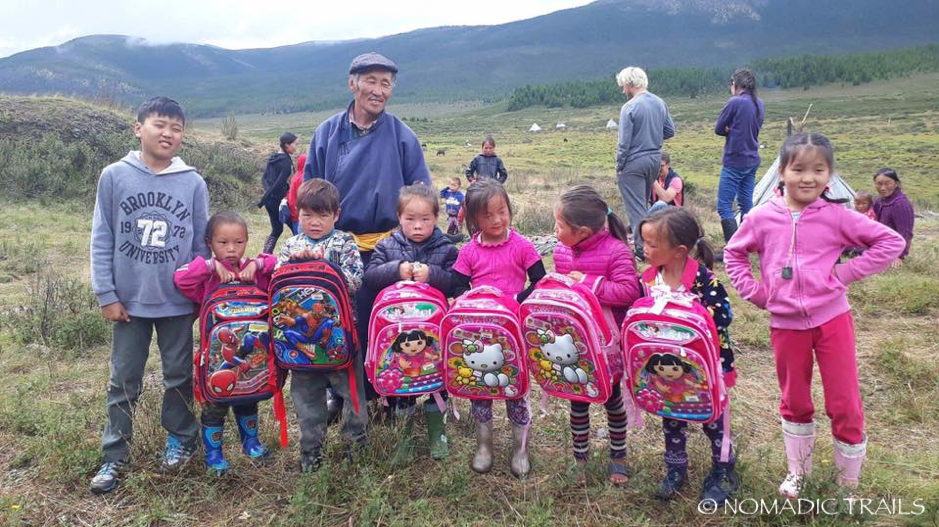 What can you do to help the Reindeer people?
The easiest way to support the locals is during your trip. For instance, you can purchase a bag that has the name "Mongolian Taiga Inspired Me" sold at Reindeer Tribe camp for 30,000 Tugrik or local currency / 15 USD /. The money goes entirely to the fund to support the Reindeer Tribe.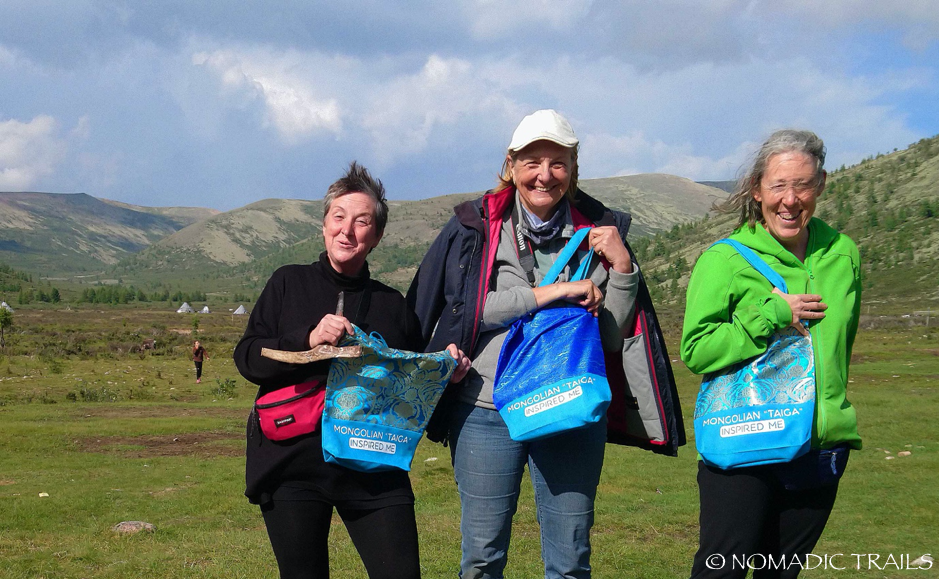 Similarly, you can also purchase handcrafted items from the locals as souvenirs. The handcrafts are many varieties of beautiful reindeer horn carvings.
But first, visit the Reindeer Tribe and be a part of their culture on our "Reindeer Herders Tour" and "Winter Reindeer Tour".
Facebook ID: Reindeer Herders Tribe Mongolia -Цаачид