All about the JEEP TOURS.
Mongolia is a destination of many exciting adventures. On this trip you will be visiting to the most recommended places Lake Khuvsgul and Terkhiin Tsagaan, Hot Spa, legendary ancient capital of Mongols- Khar-Khorin, Orkhon River Valley -one of UNESCO heritage protected places and Famous Gobi. There are different contrasts for this tour
We organize group tours for this tour. You will experience Mongolian nomadic culture by visiting local families. Also we will be taking short walk everyday.
For detailed information, please ask our experts at
The tour package inclusions and exclusions at a glance
What is included in this tour?
Items that are included in the cost of tour price.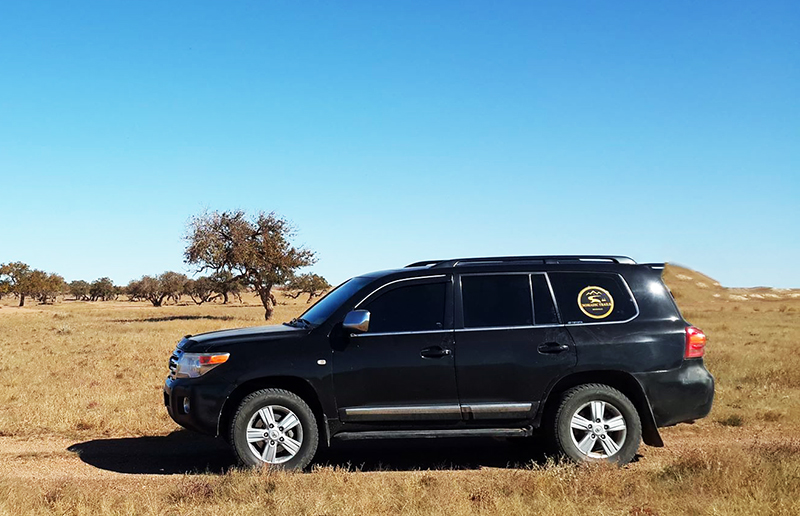 According to weather conditions, summer is the most visited period for both Gobi and Khuvsgul Lake area. Summer considered in between June throughAugust.
When to visit to the Gobi- There is stormy season in May and late October period for Gobi to avoid to visit. June and September are most pleasant weather, temperature is reaching +25C or 77 F during the day. But it drops down to +15C or 59F. It could drop even lower, depending on temporary weather conditions. In the mid summer temperature rises to +35C or 95 F easily during the day. Please remember is "Dry Air" in the Gobi and make sure you drink enough liquid. It will cool down in the evenings and so pleasant to walk around. Sun will set nicely in the Gobi.
When to Khuvsgul Lake area: Because it's location, in north Mongolia, near Siberia edge too, considered to be colder and higher at altitude of 1650 m or 5415 feet.  Which means, it is cooler air during the summer. Temperature rises +25+27C or 77F to 86F. It will drops down to +15C or 59F at night. Hot season is relatively shorter in here, during July period. Then temperature cools down easily. Khuvsgul Lake freezes completely in winter in January. It creates another attractive period until mid March. When mid June arrives, it melts completely. In so, it is best period to visit to this area is from Mid June to beginning of September mainly.
At Nomadic Trails, we organize trips to both Gobi & Khuvsgul Lake area in mid June and August period.
Those Photographers might need to come to late August and beginning of September.